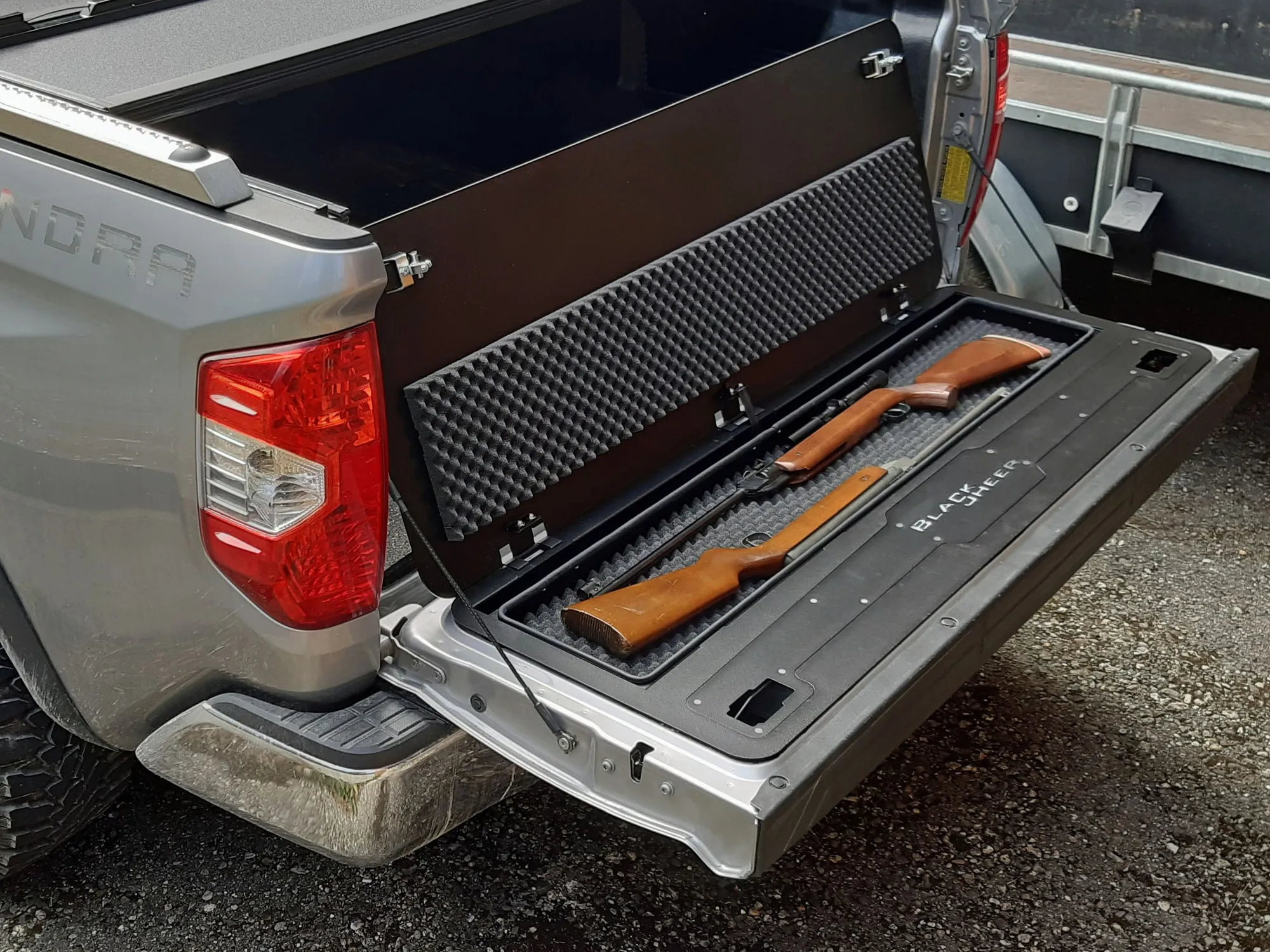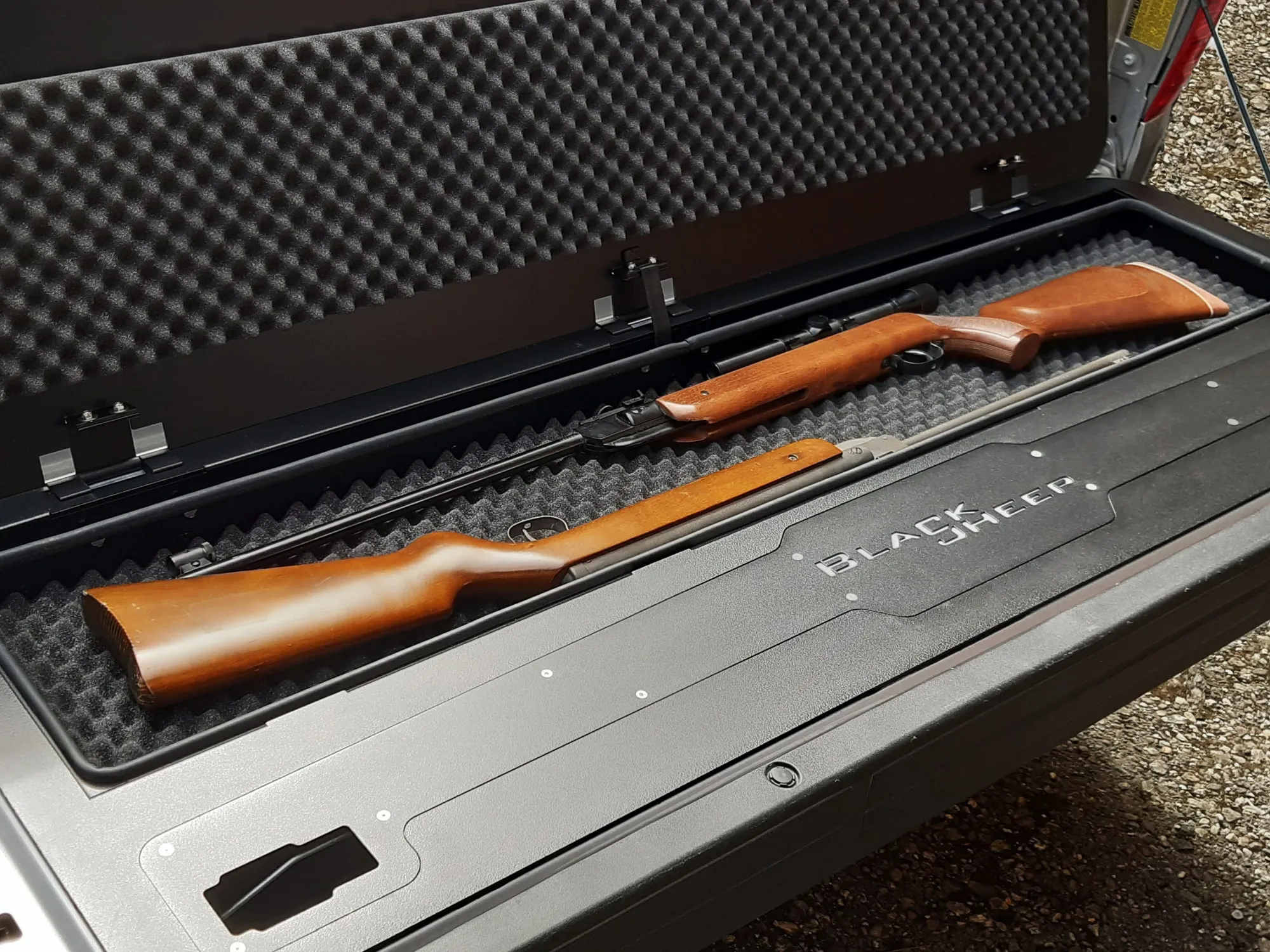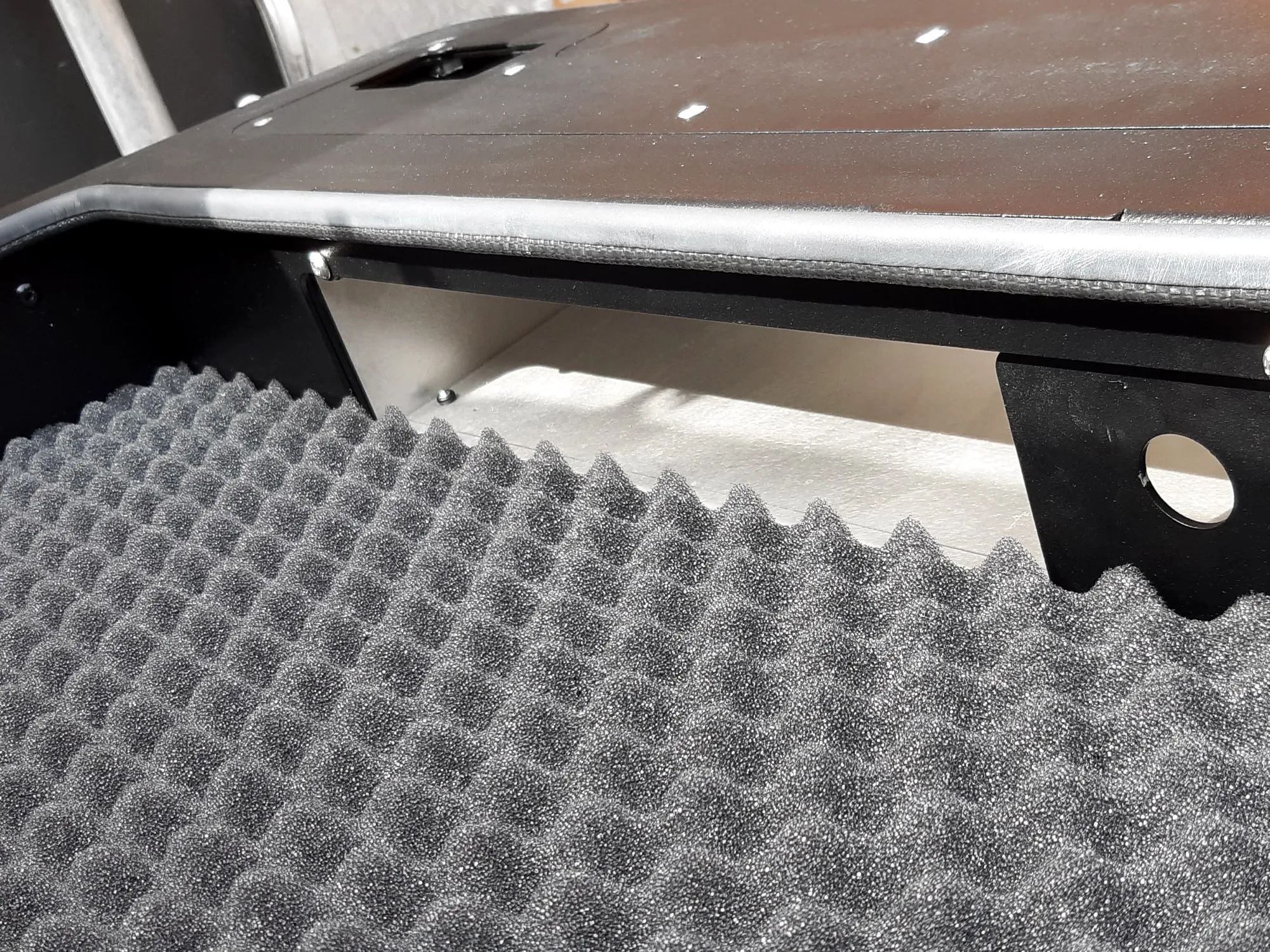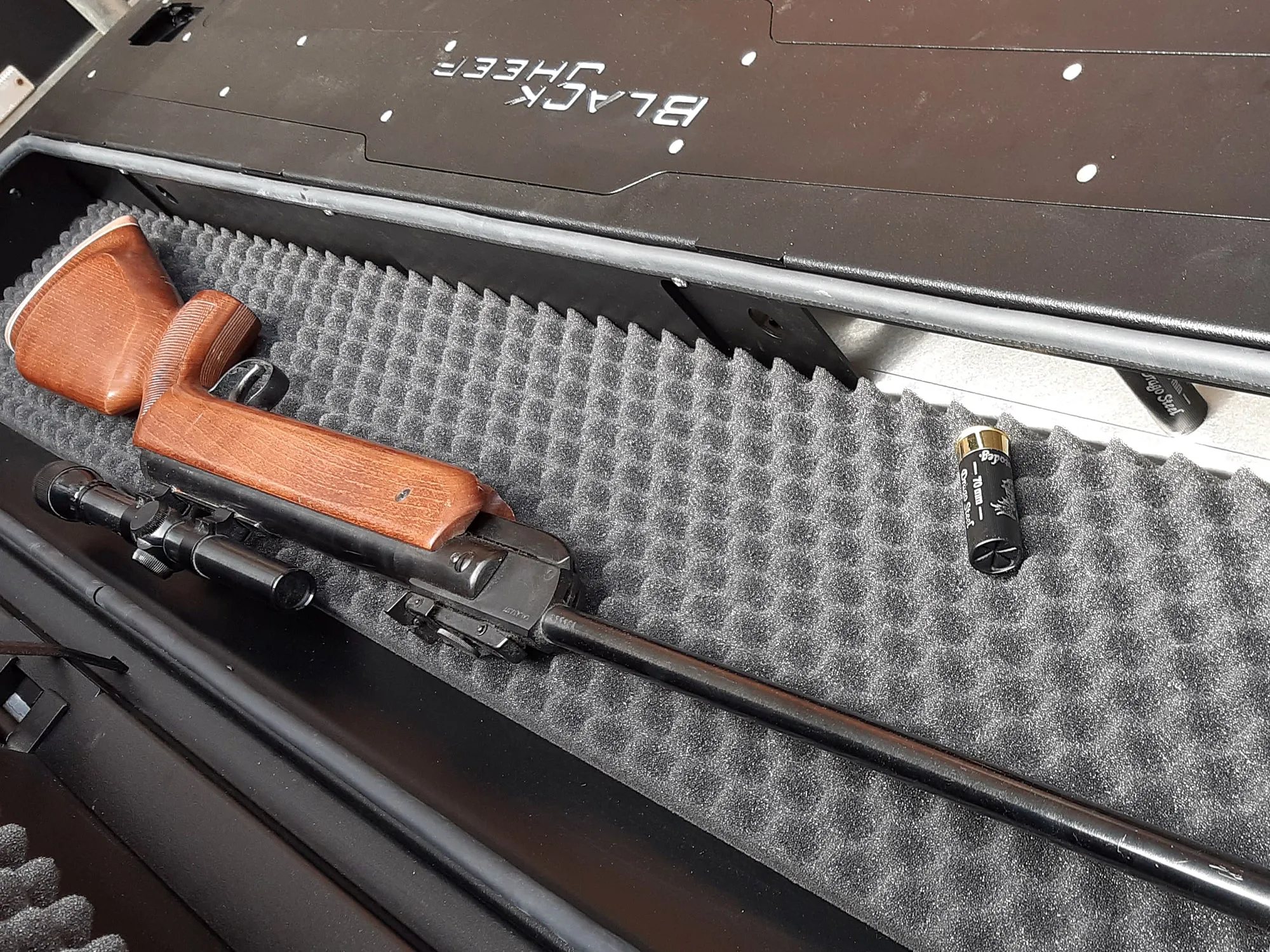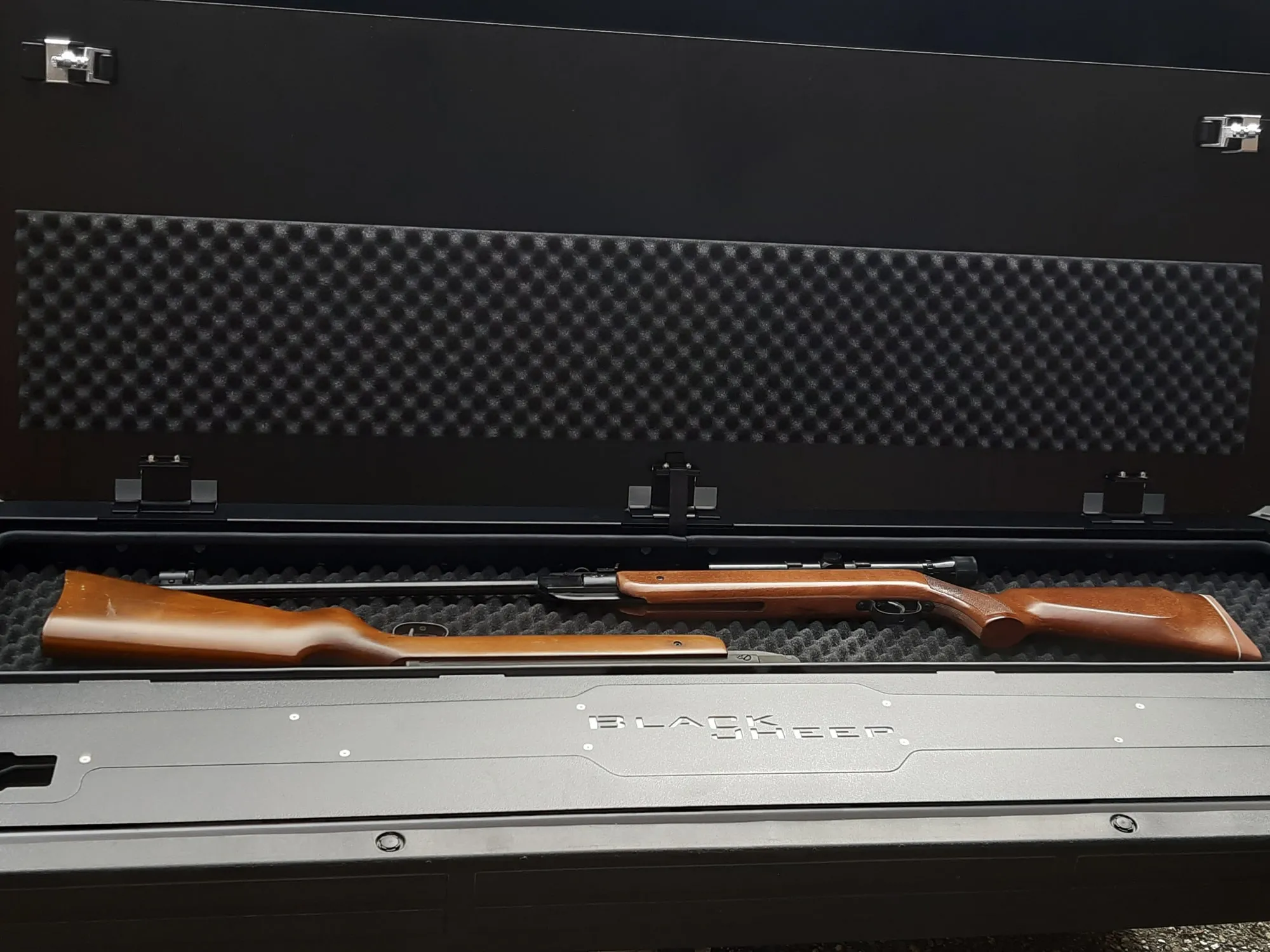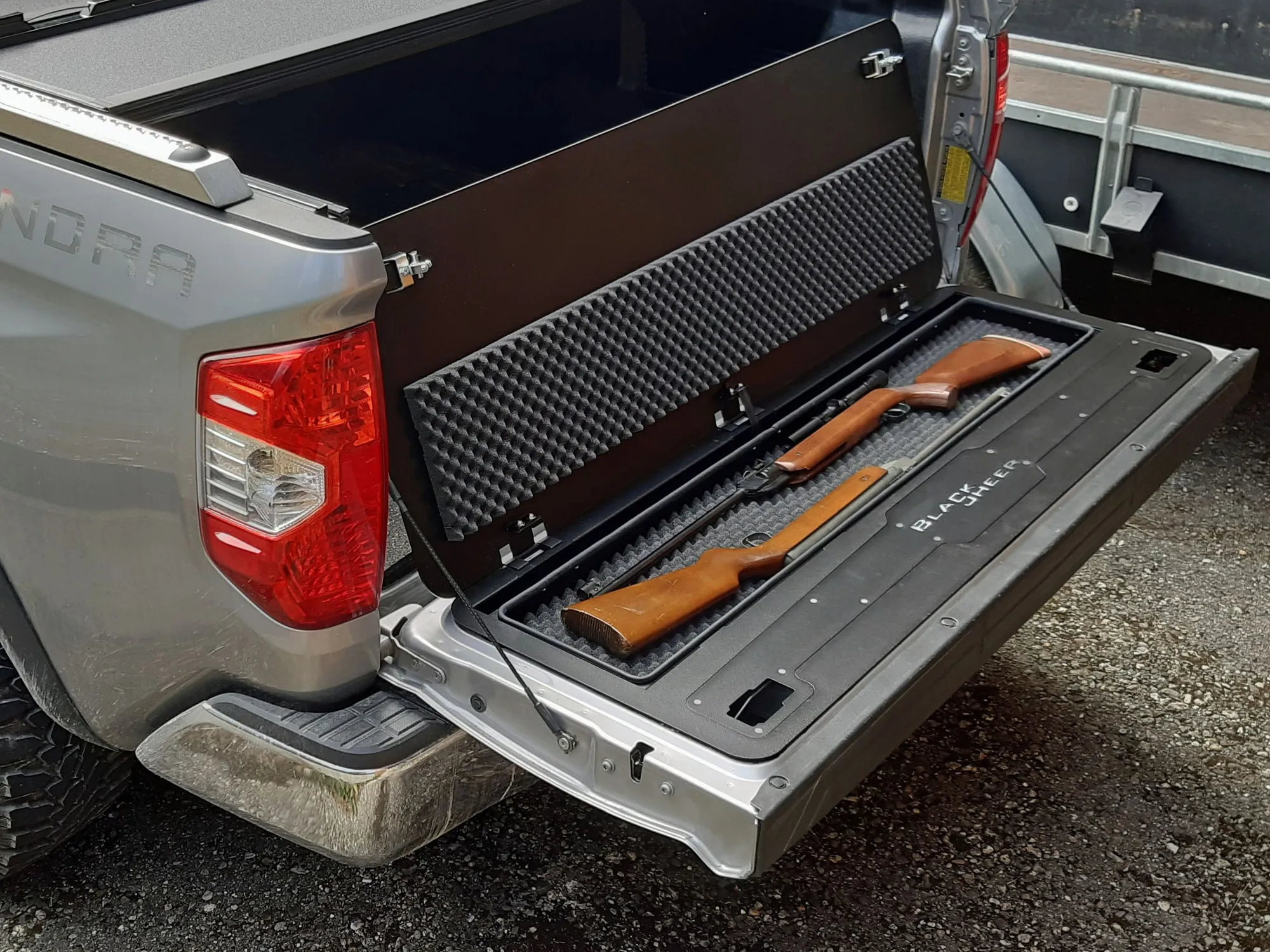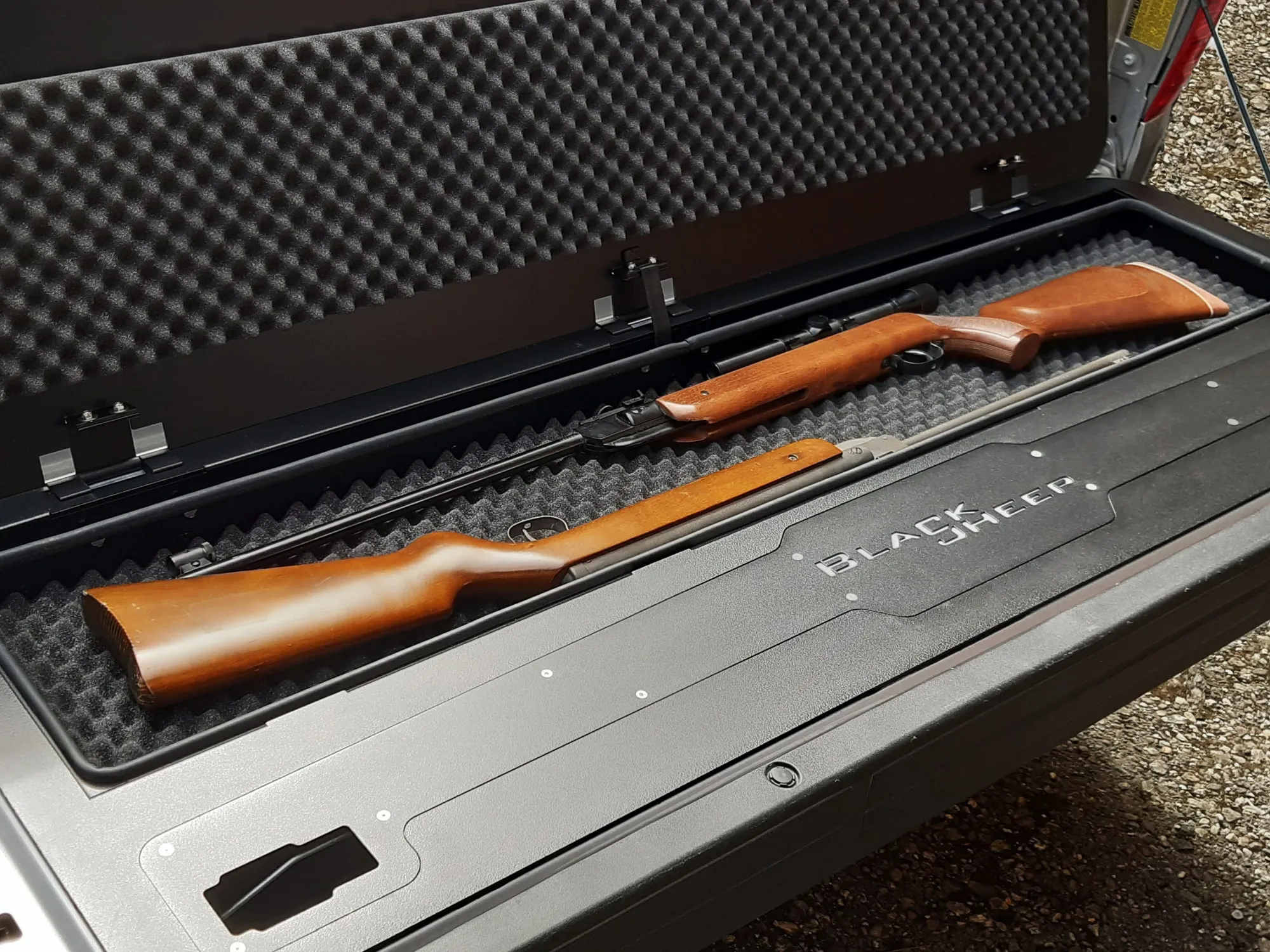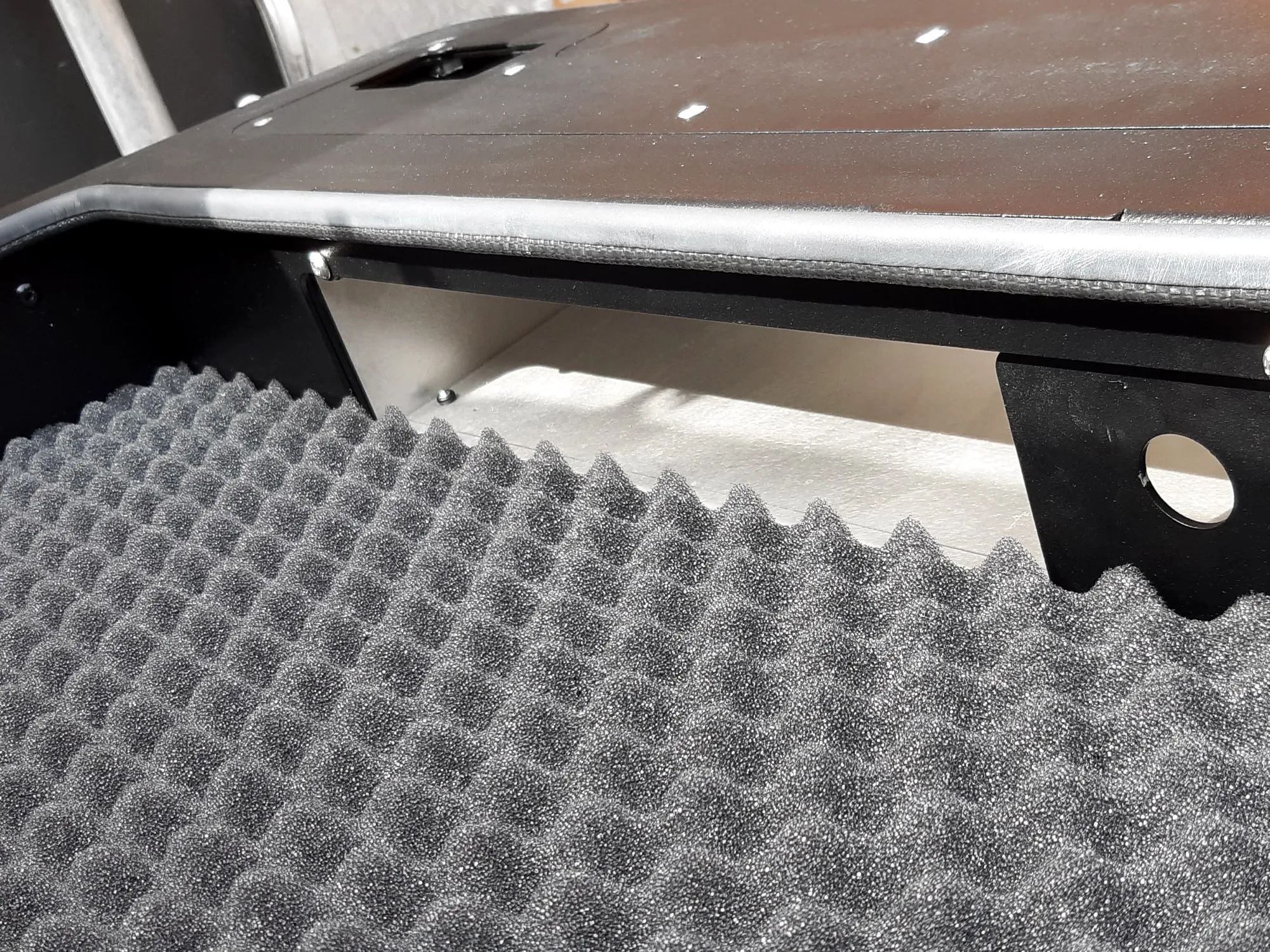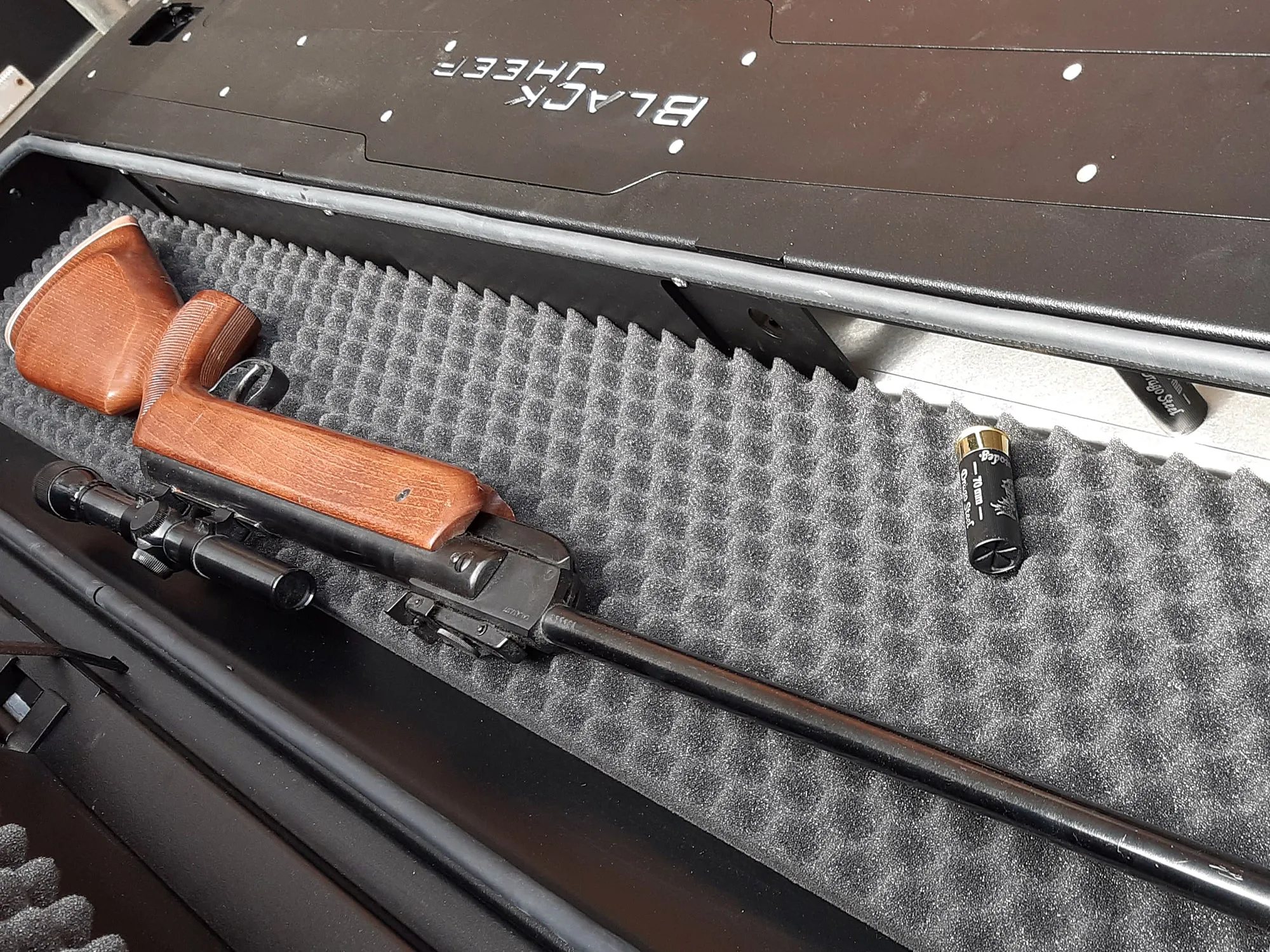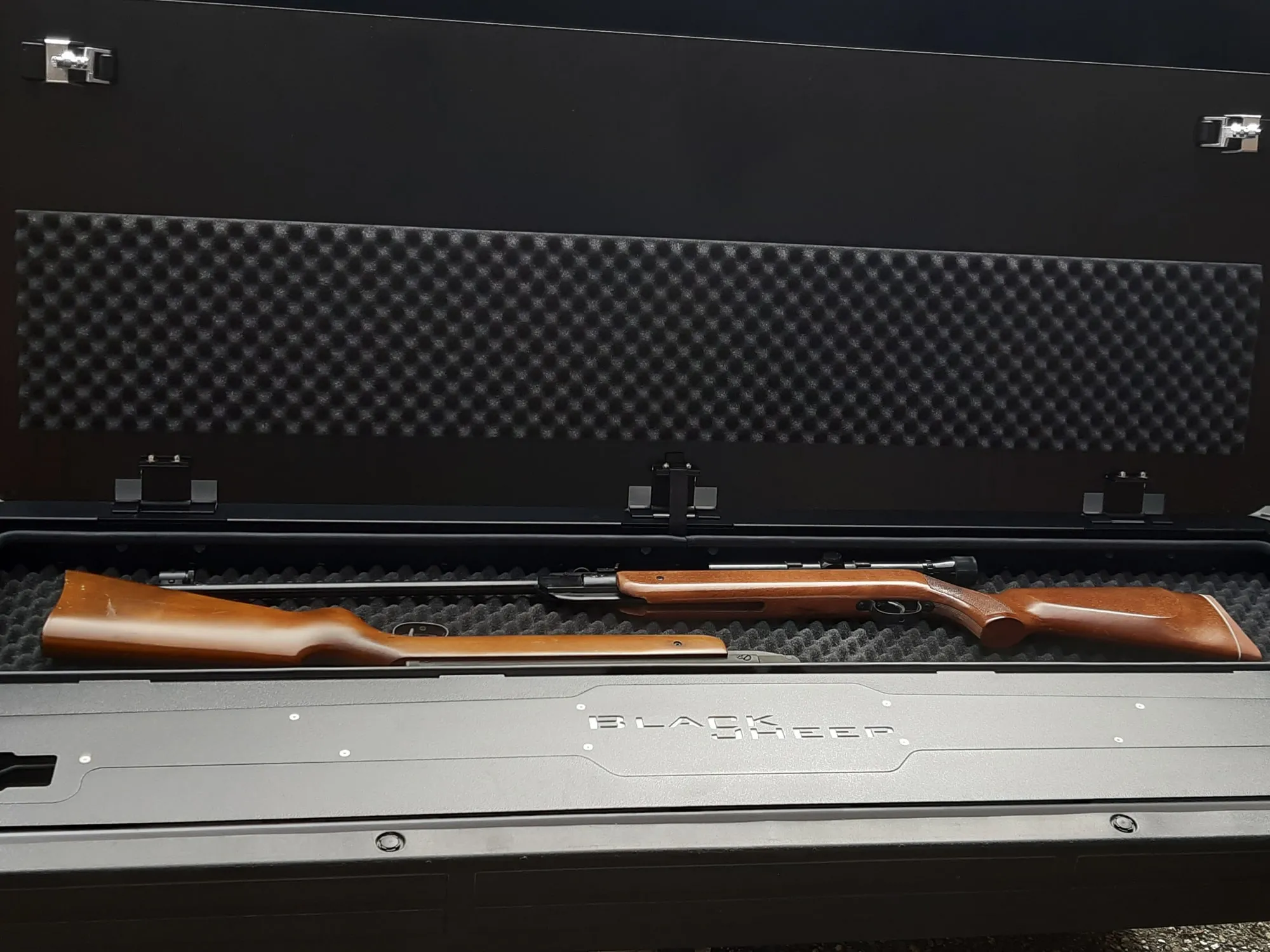 Available, delivery time: 5-10 days (abroad may vary)
The complete conversion of the tailgate offers more storage space to accommodate recovery gear, tools, first-aid kit and warning triangle, and especially in this version to accommodate rifles. Separate storage of small items or ammunition is also possible in two additional integrated storage compartments. All parts are made of stainless steel or aluminum and are powder-coated in black. The lid is lockable and 3mm thick. The outside of the lid is provided with a particularly robust 2K-UPol-Raptor coating. No protruding latches or hinges on the surface. The original tailgate has to be cut open for the conversion.

Standard versions:
Long compartment with convoluted foam lining. Cover 2K-UPol-Raptor-coated, lockable. 2 additional integrated sliding compartments for separate storage of e.g. ammunition.