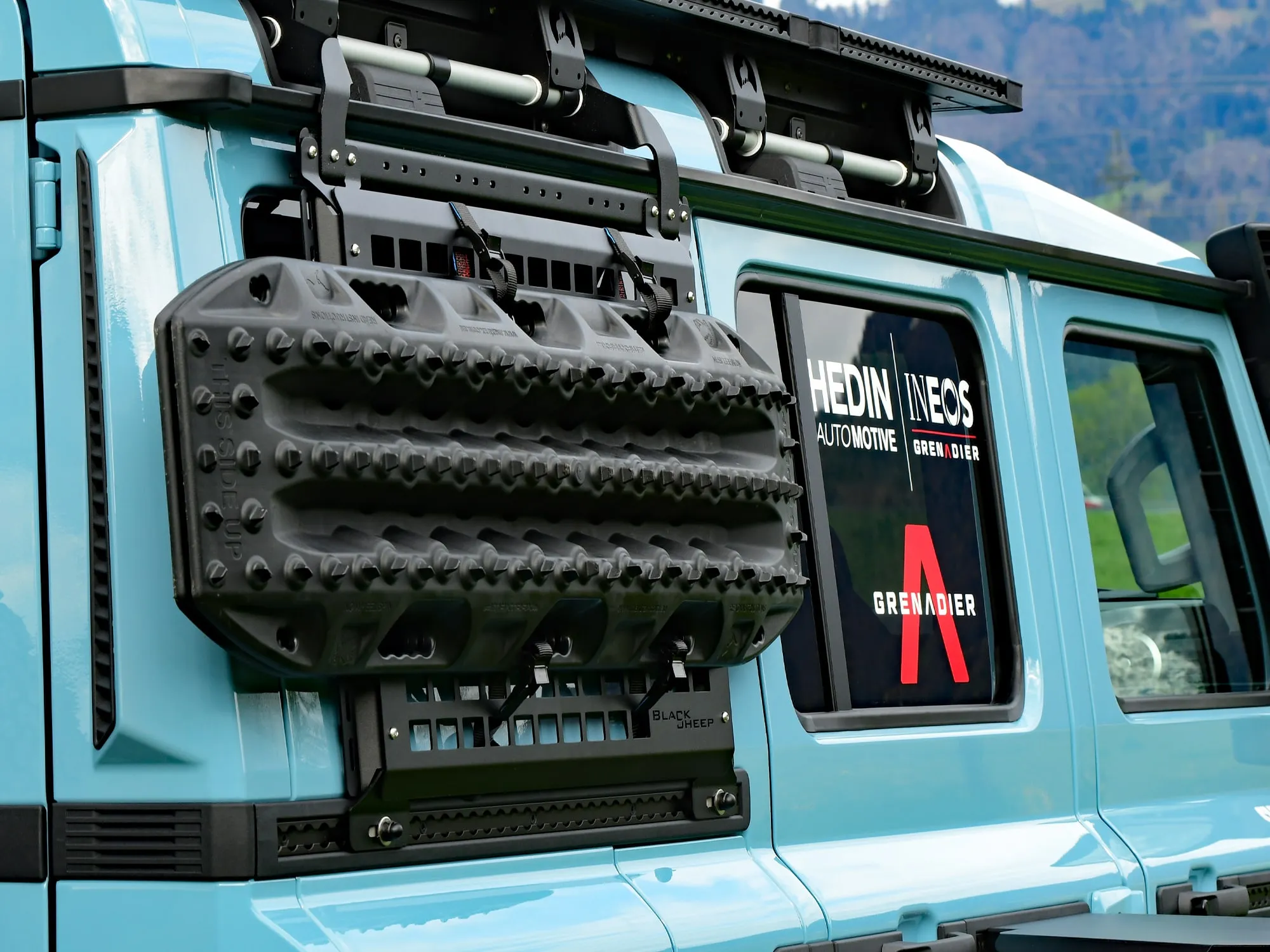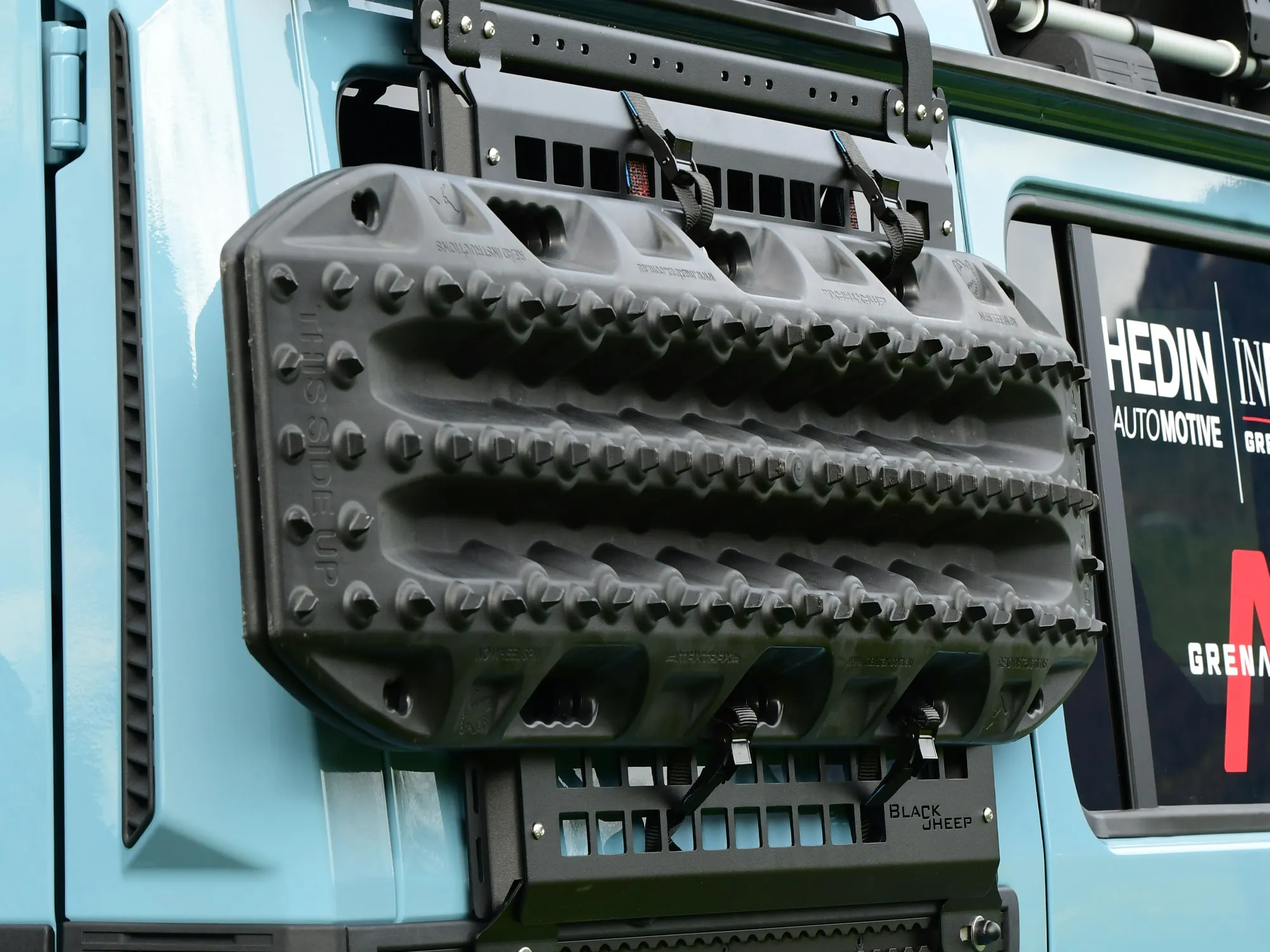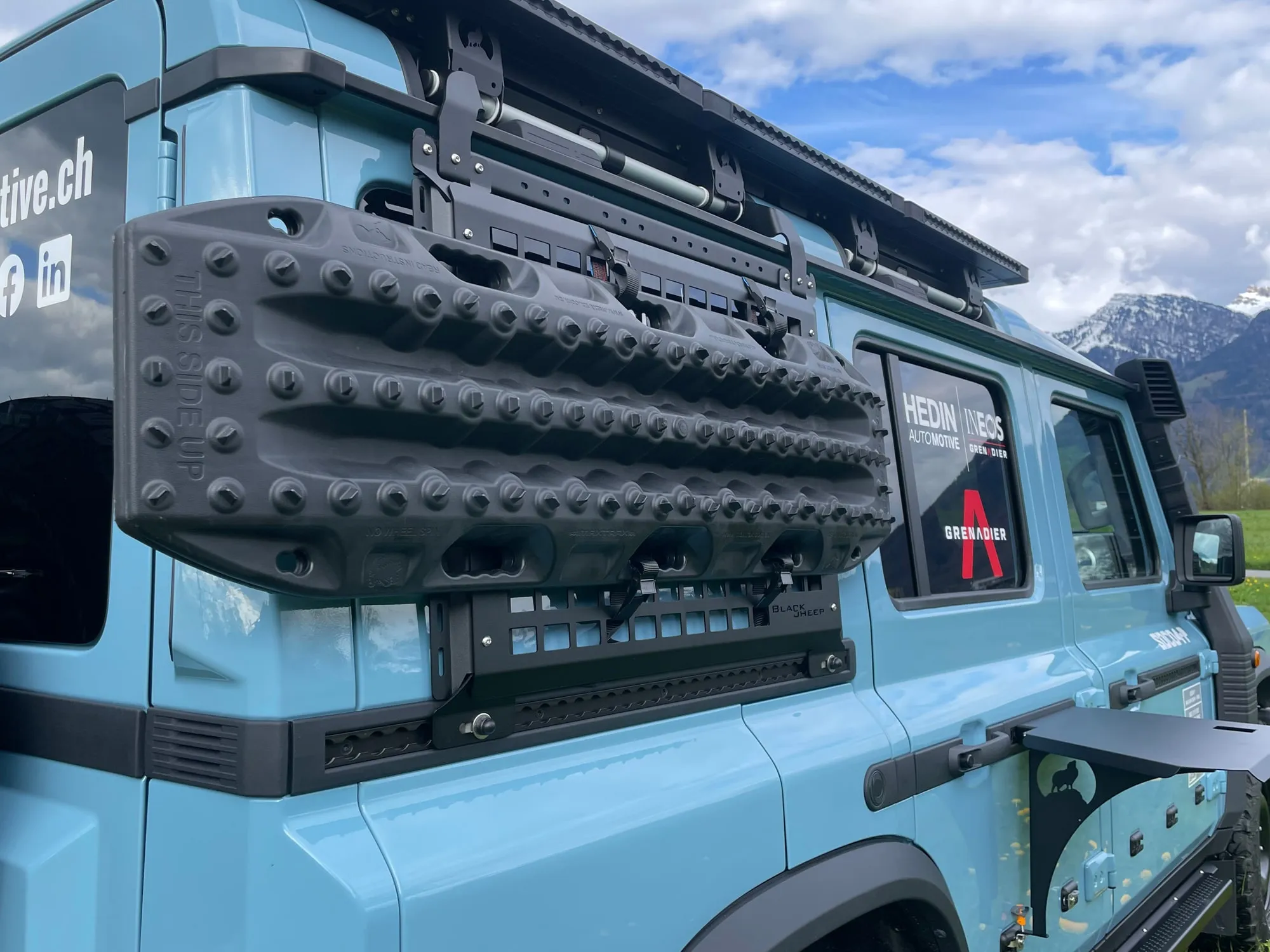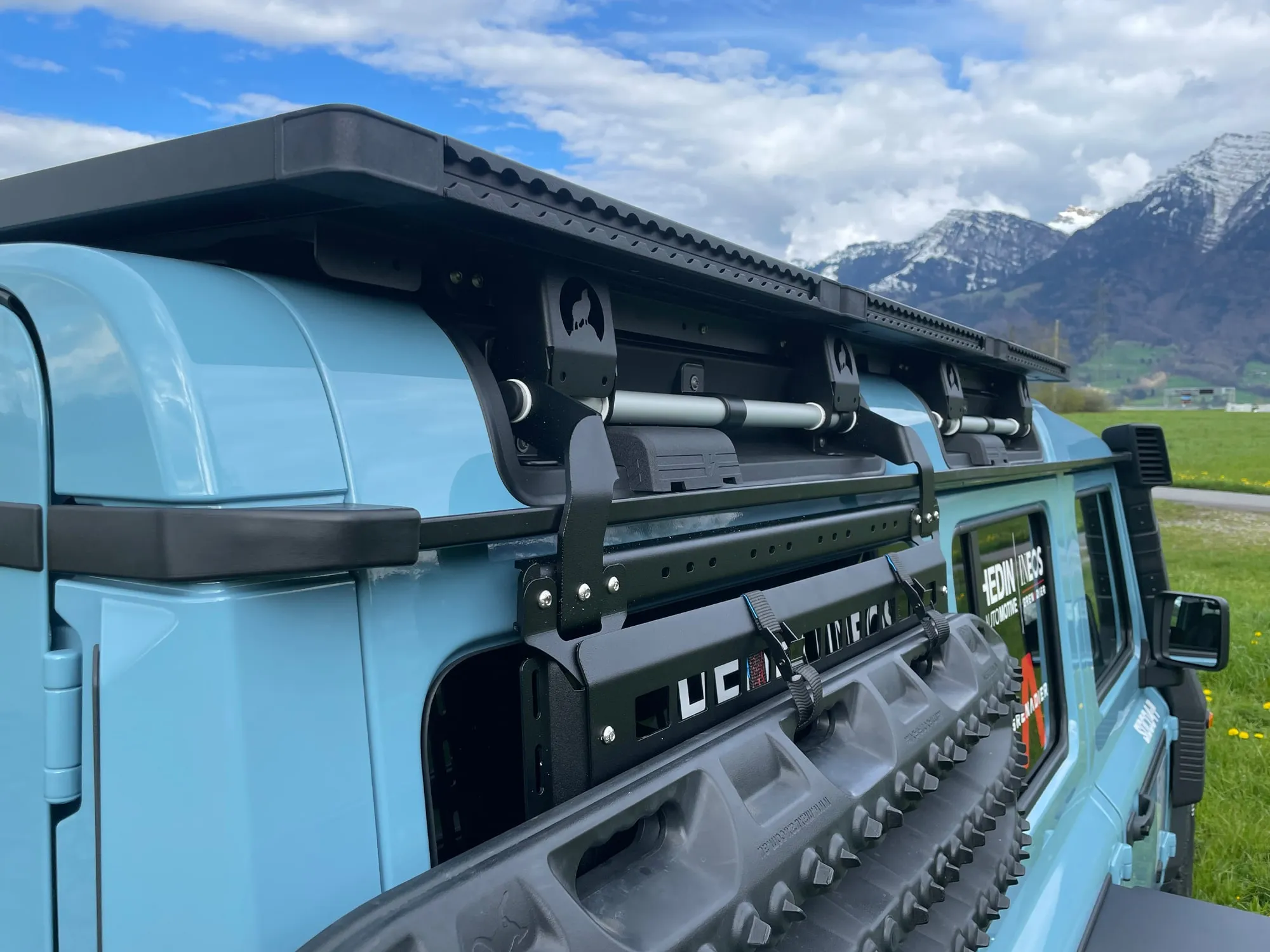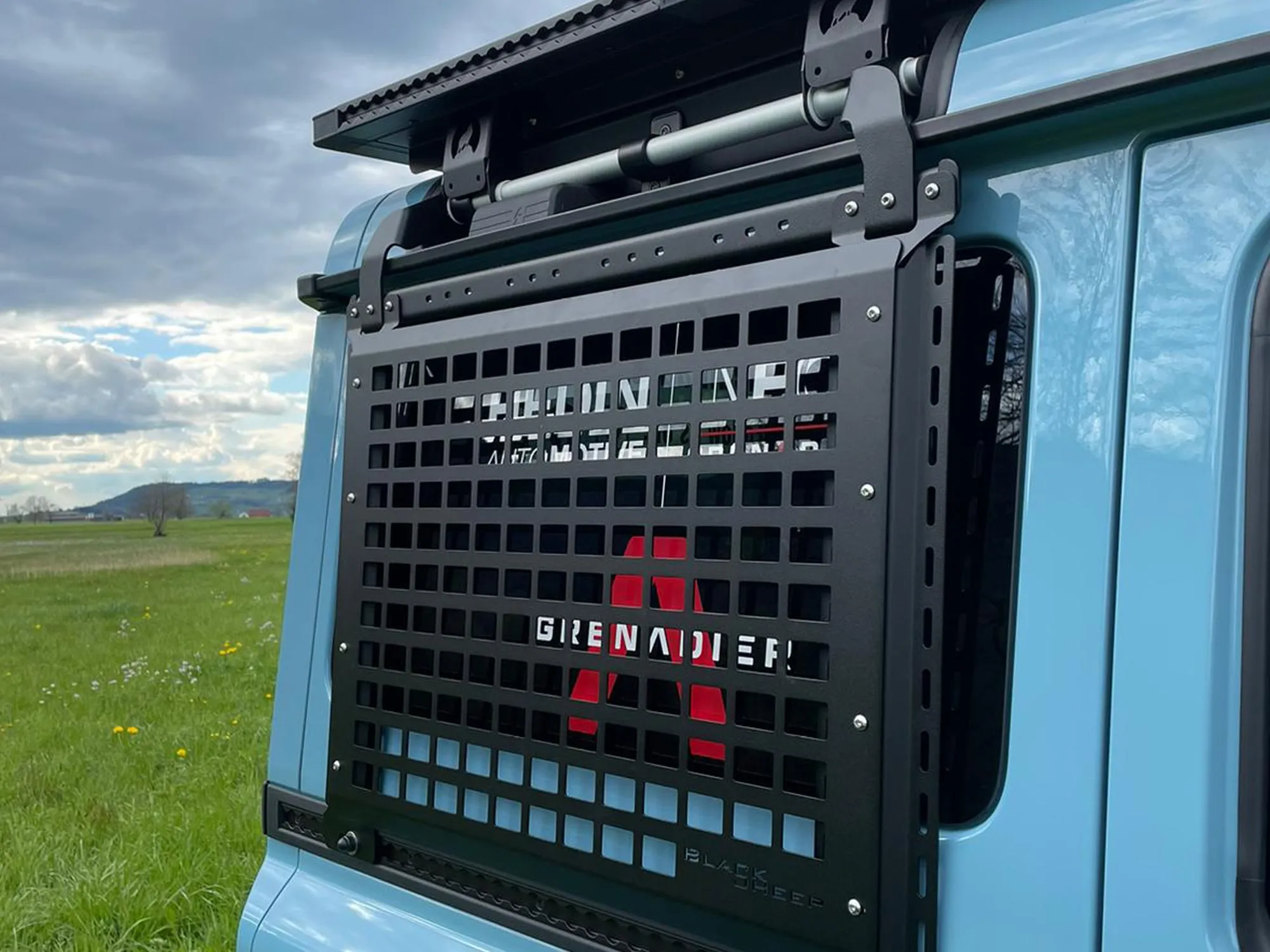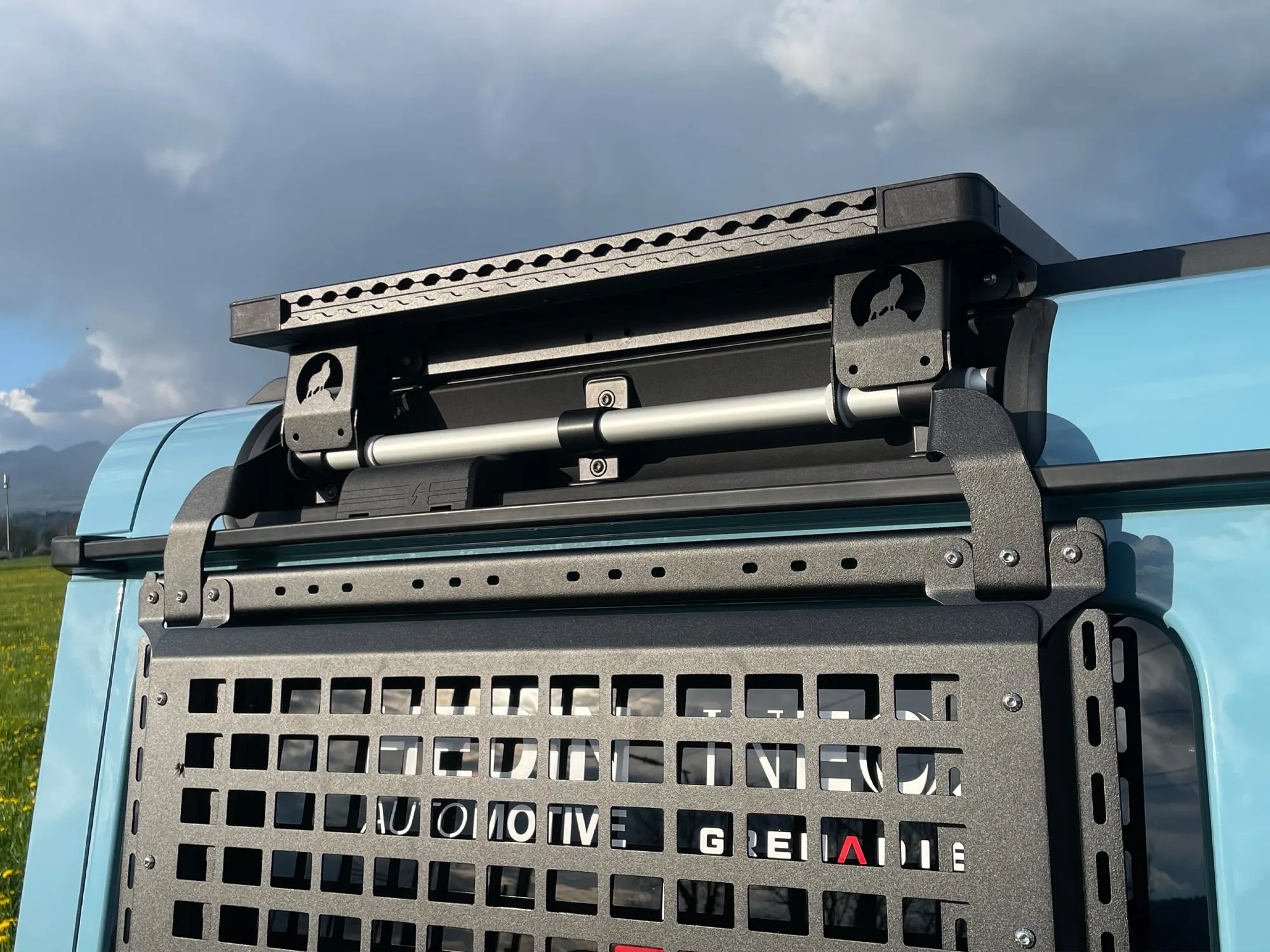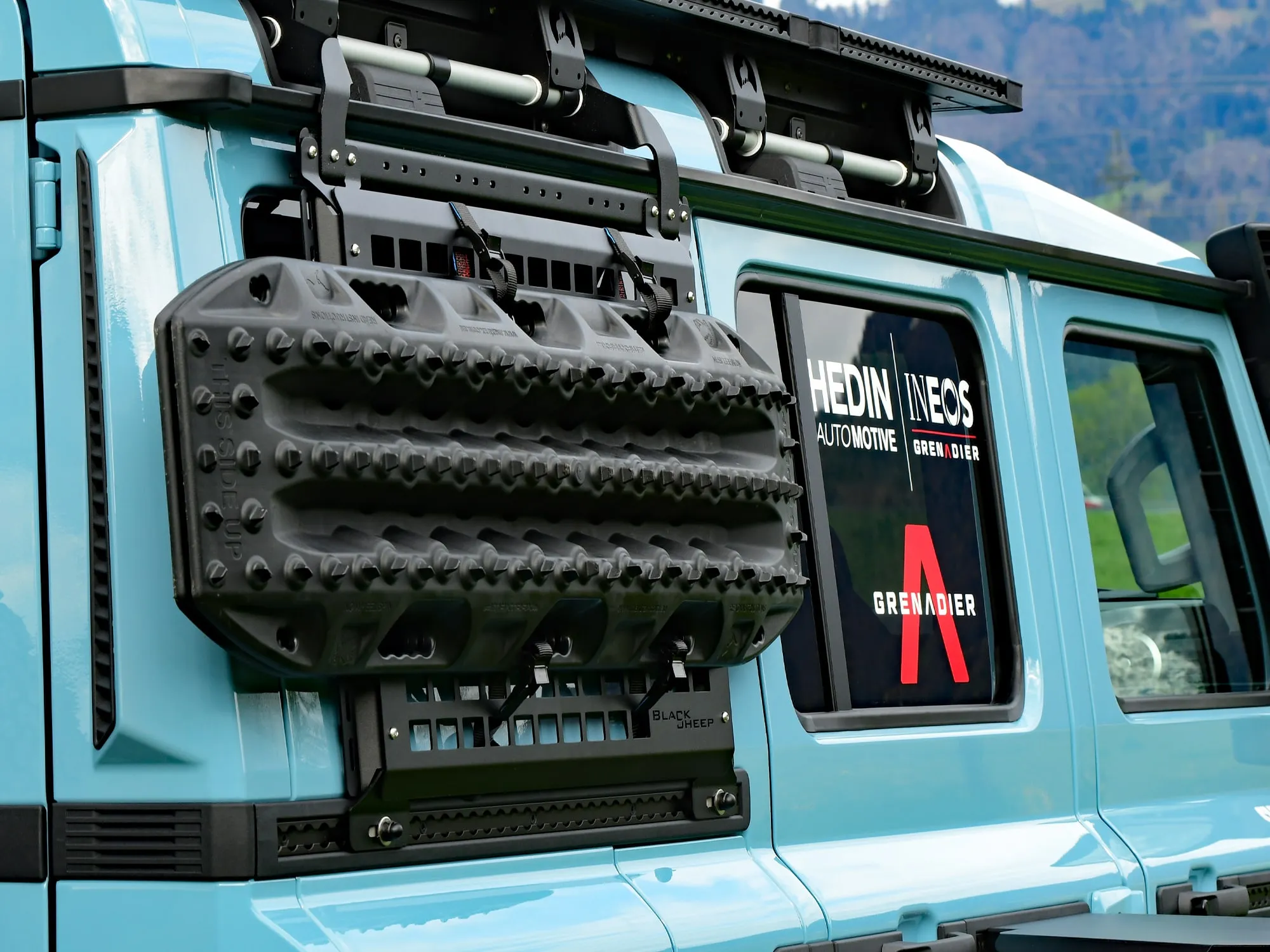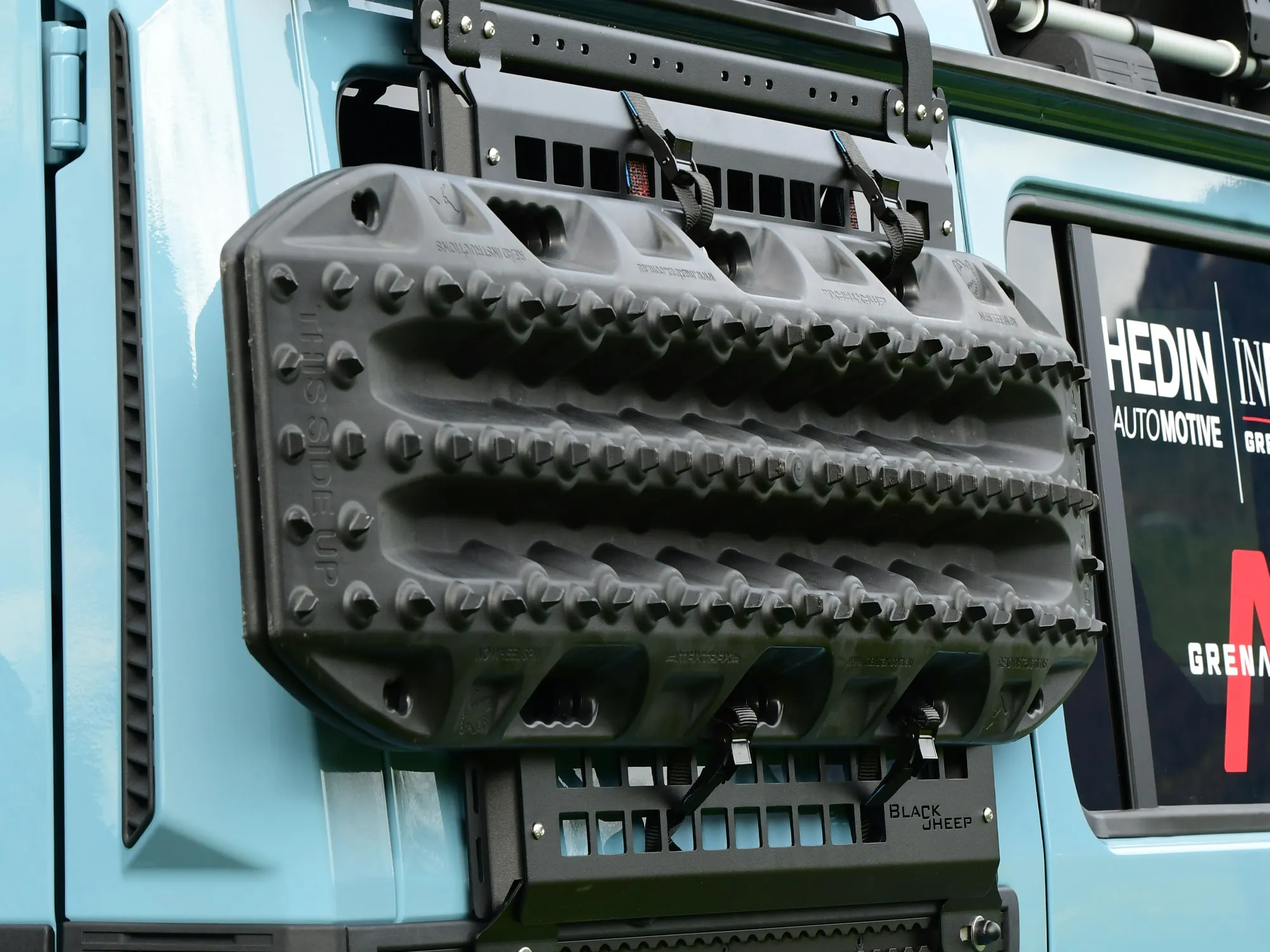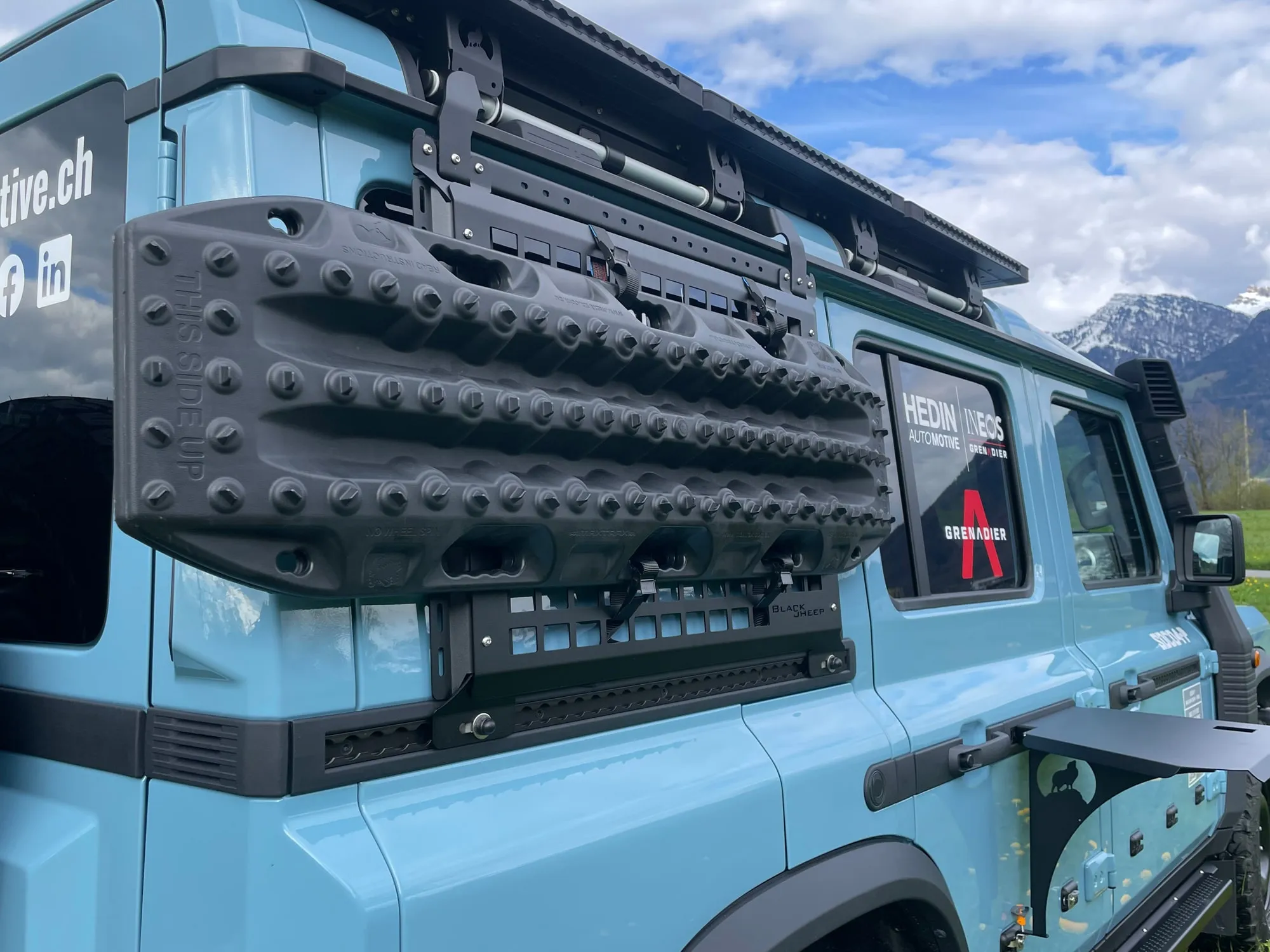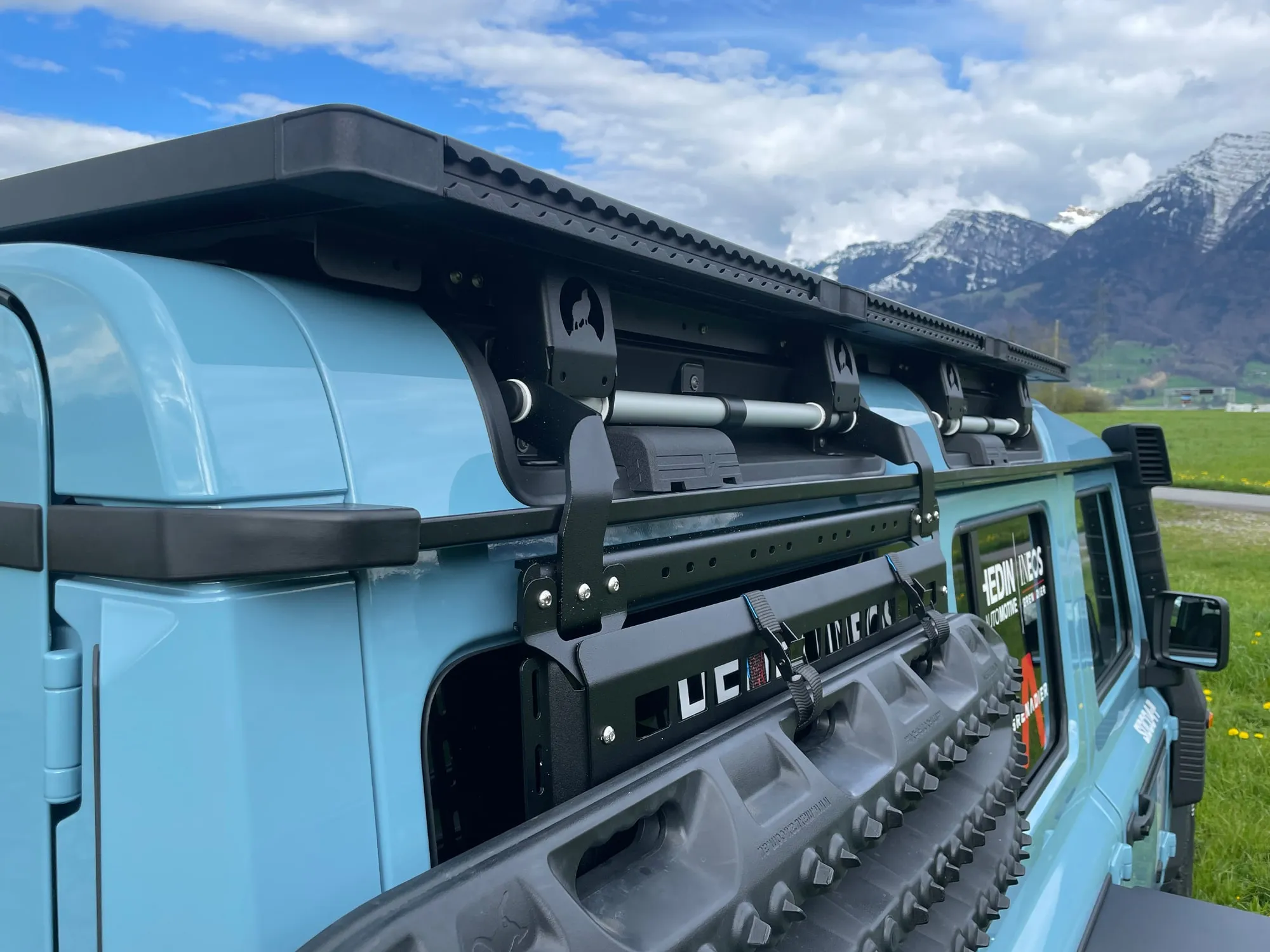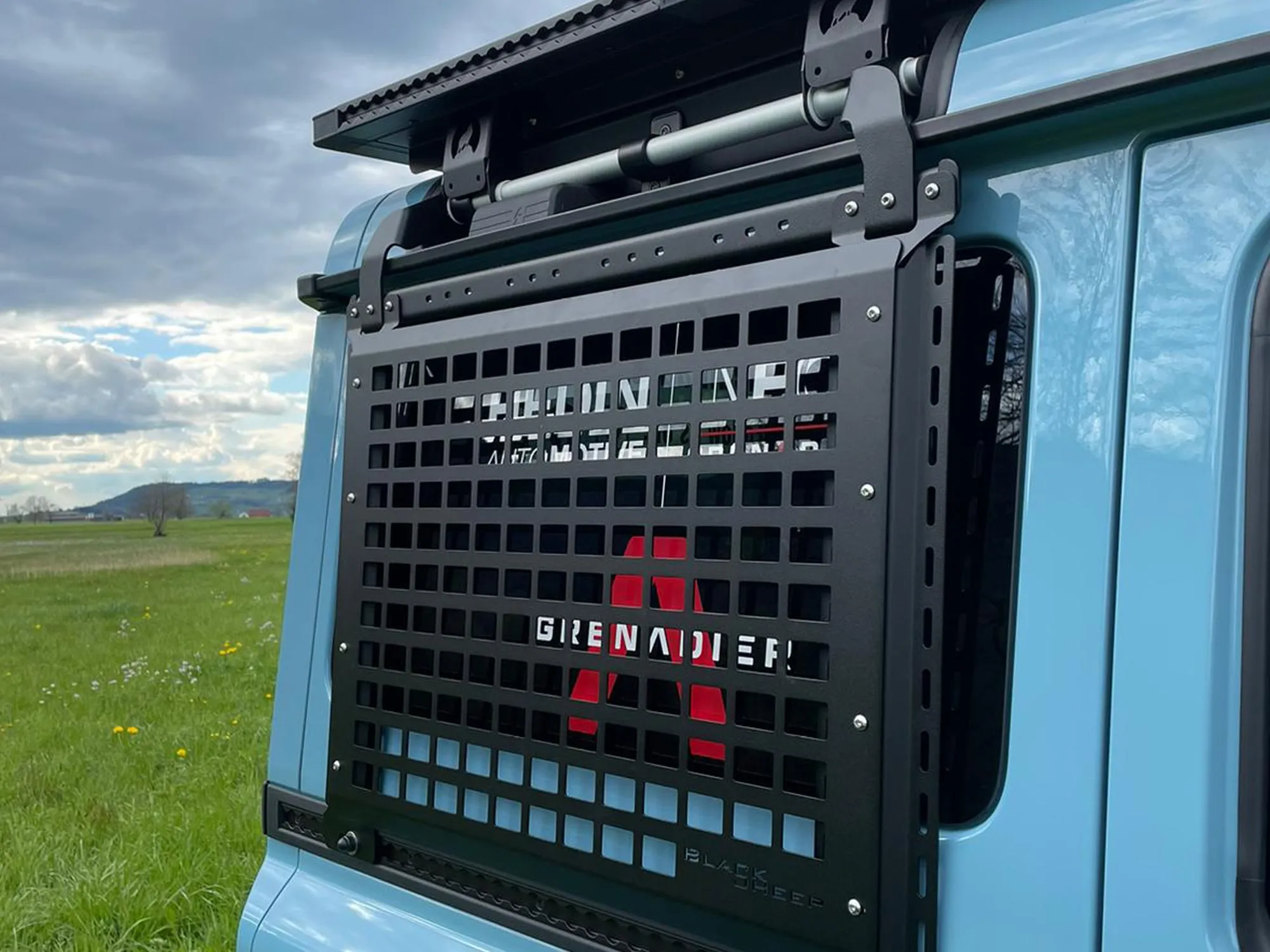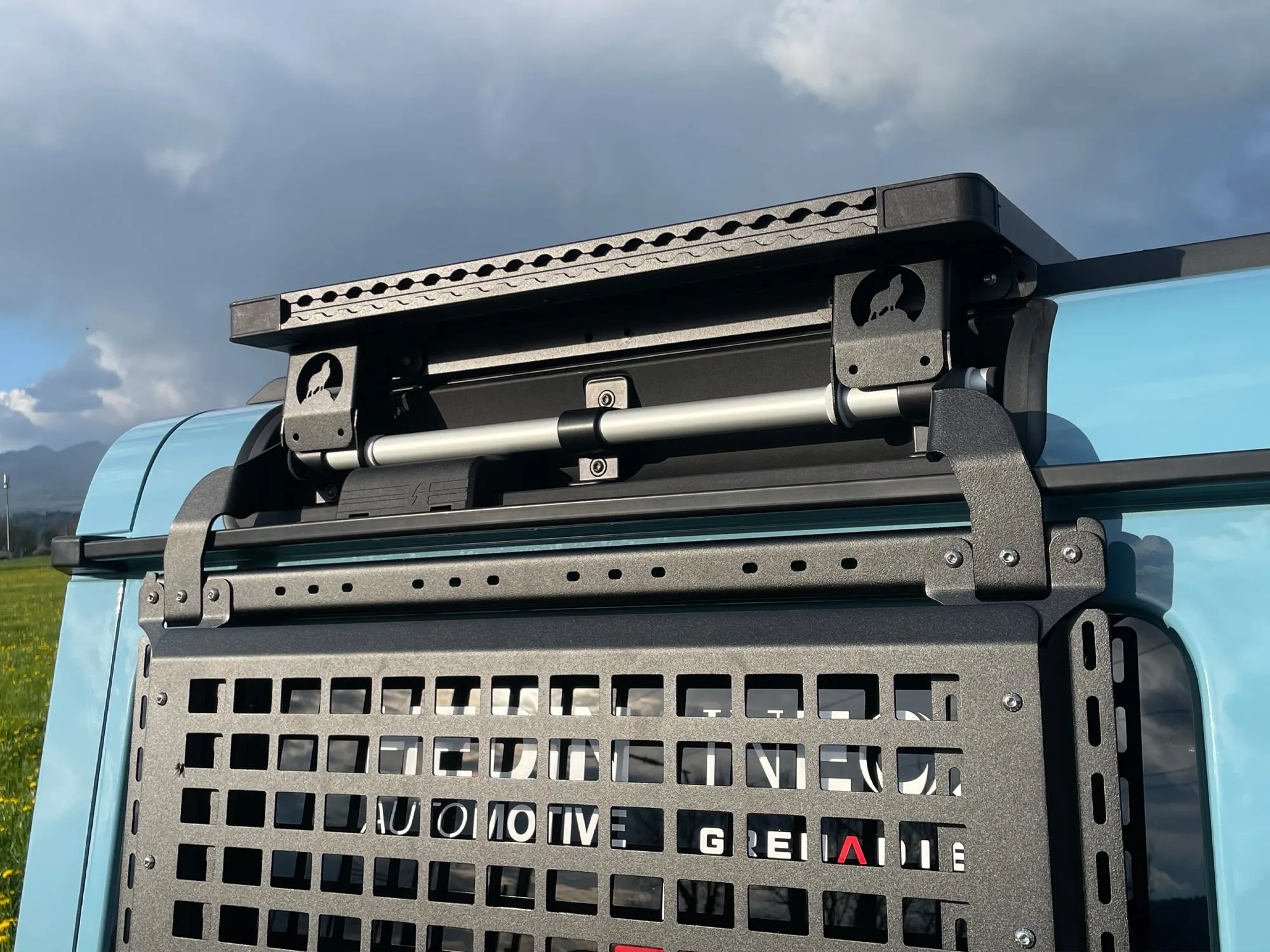 Available - delivery time: approx. 4 - 8 weeks (may vary for international orders)
CargoSheep M.O.L.L.E.Ineos Grenadier
The load carriers on the side are mounted on the original railing and on the lower, external utensil rails of the vehicle without drilling.
In the "M.O.L.L.E." version, a grid provides effective protection for the rear panes and at the same time serves as a basis for storing various utensils. The American "M.O.L.L.E. system" provides the specification for the division of the grid and thus enables the use of many commercially available accessories such as luggage bags and tool holders that are based on this system.
Requirement: "Utensils strips" option installed on your vehicle ex works.
Weight:
Length/Width/Height: