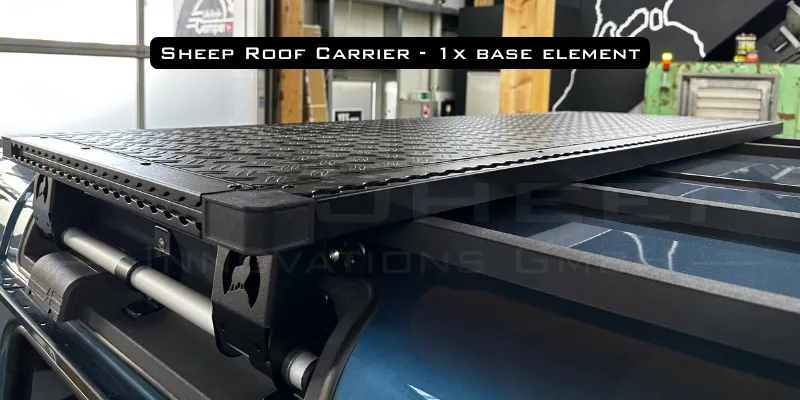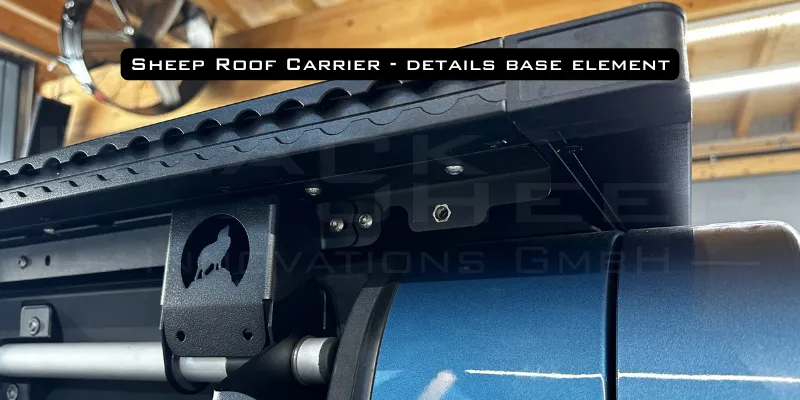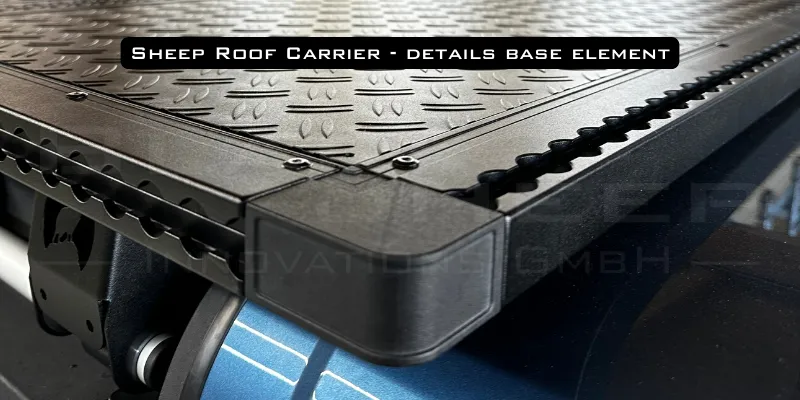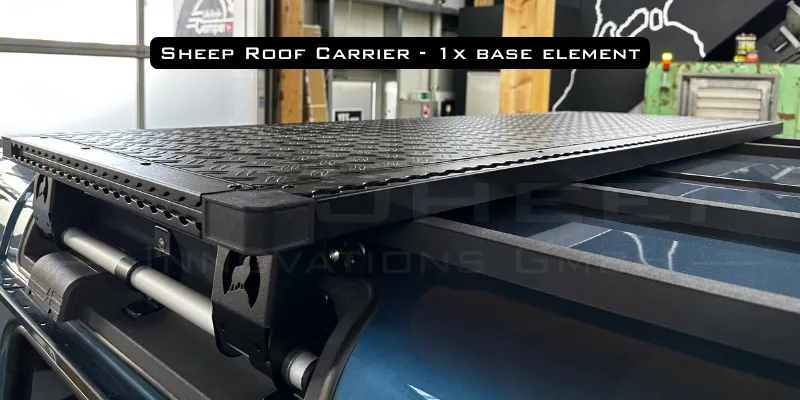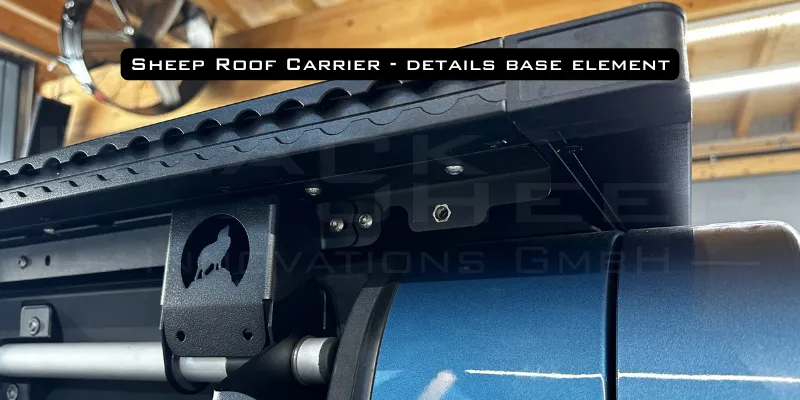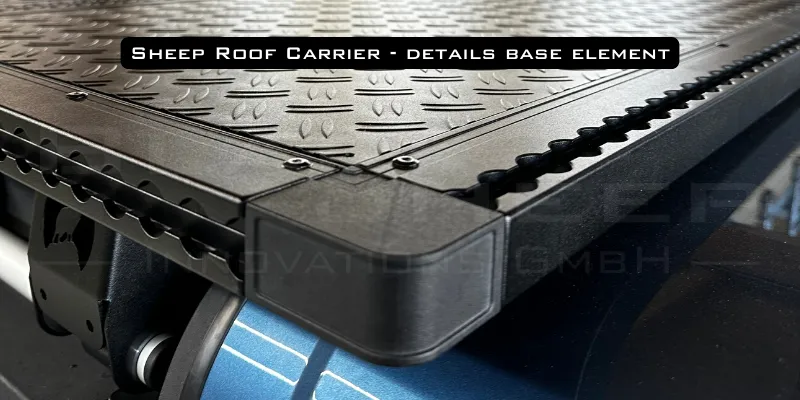 Available - delivery time: approx. 4 - 8 weeks (may vary for international orders)
Walkable roof platform Ineos Grenadier
This modular and accessible roof platform made of aluminum combined with stainless steel has a low installation height of only 30 mm compared to the original roof and is screwed to the side frame of the vehicle. A basic element consists of the fastening arms on the side and a base plate with circumferential airline rails. By using airline rails, the same lashing equipment can be used on the entire vehicle, since airline rails are part of the vehicle's standard equipment. The basic element has an area of ​​63x160cm and can be statically loaded with up to 250 kg.
By using two basic elements and an additional base plate, a closed area of ​​160x189 cm can be realised. Equipped in this way, the platform can be optimized for a variety of applications. For example, an extension to a high seat or photo platform is very easy to implement.
Since the entire roof platform does not reach the front, the Safari windows remain fully operable.
Scope of delivery:
1x Basic element roof platform
Weight:
Length Width Height: