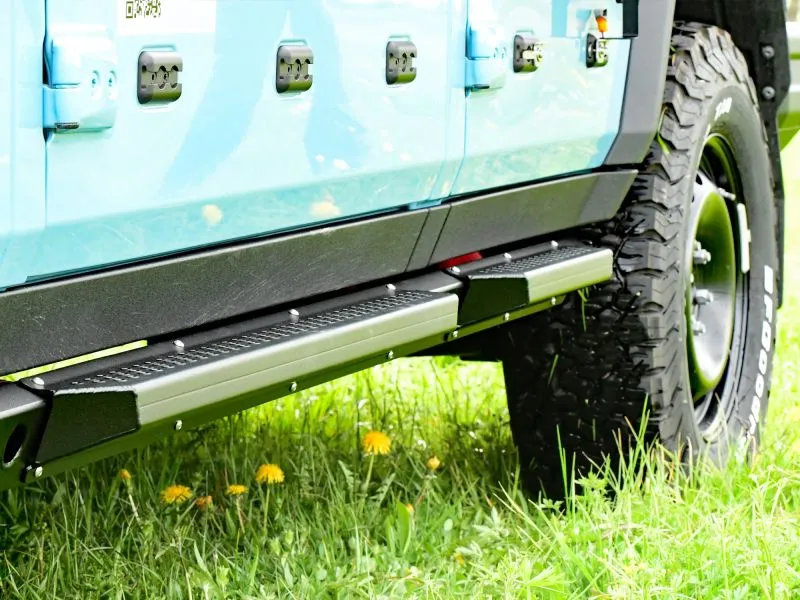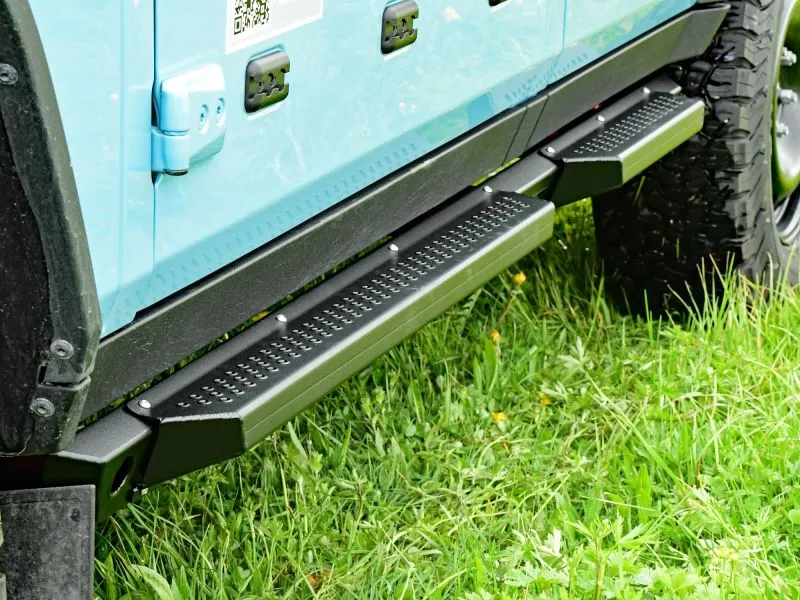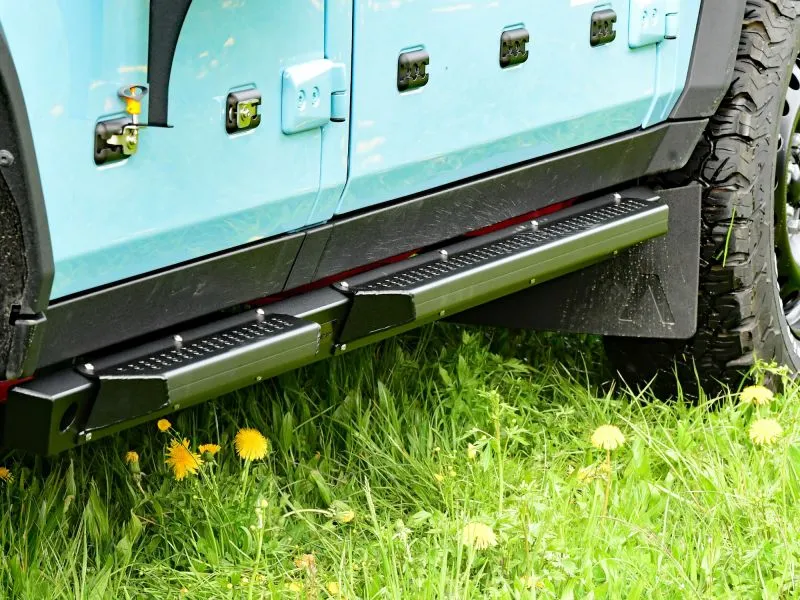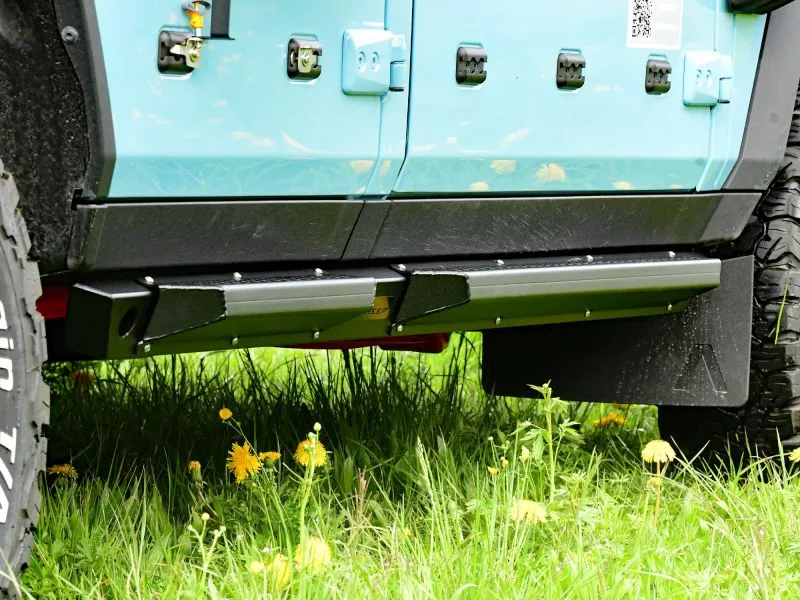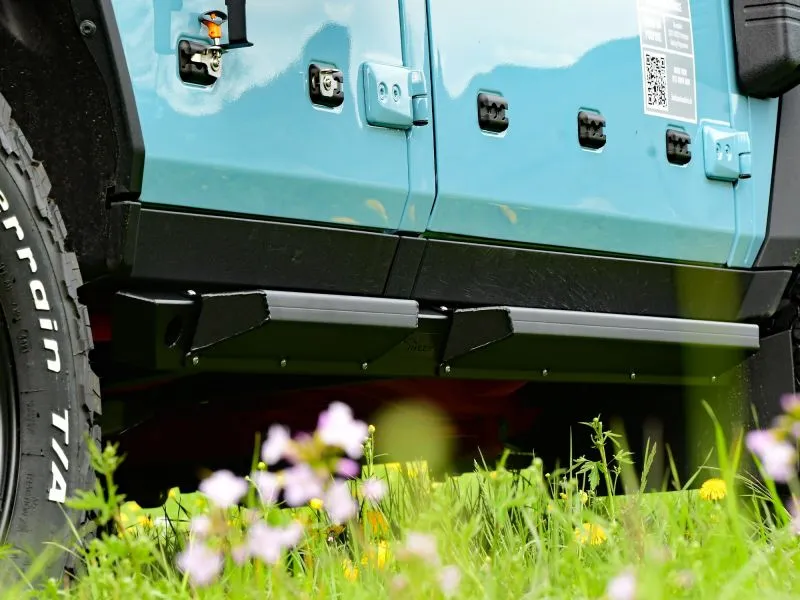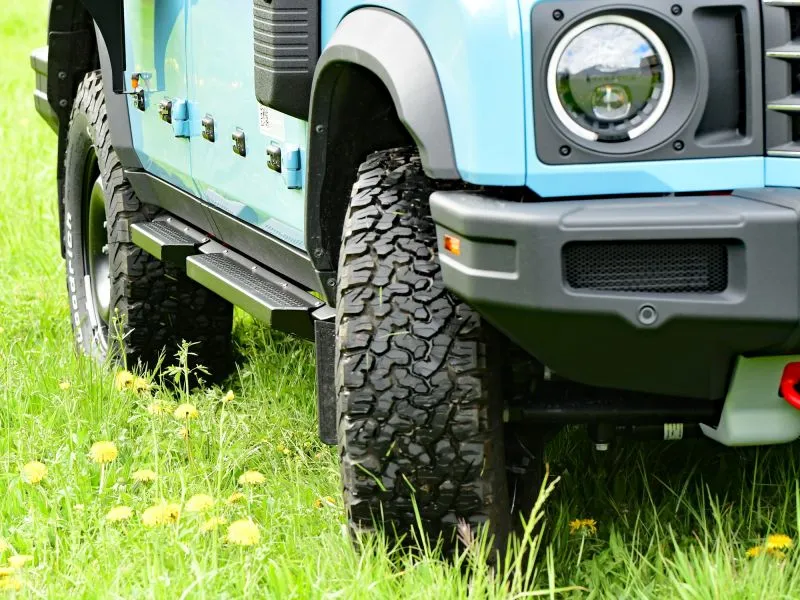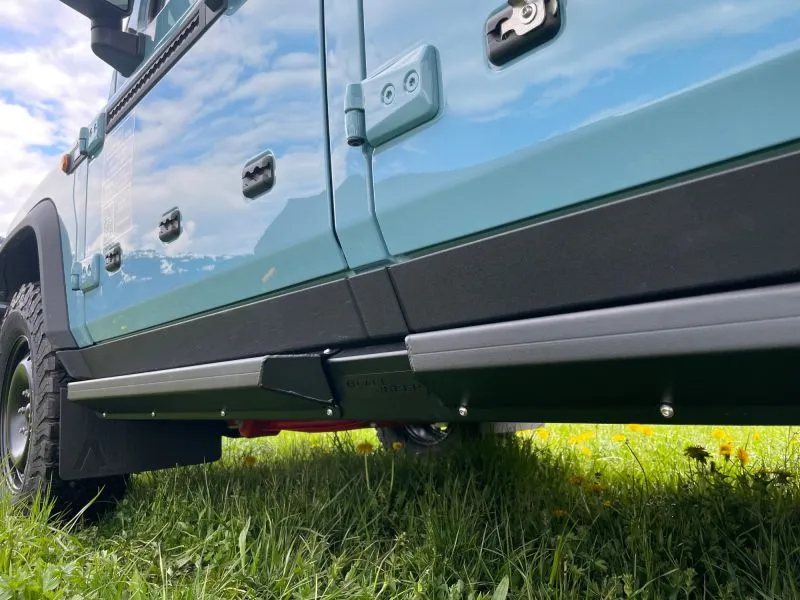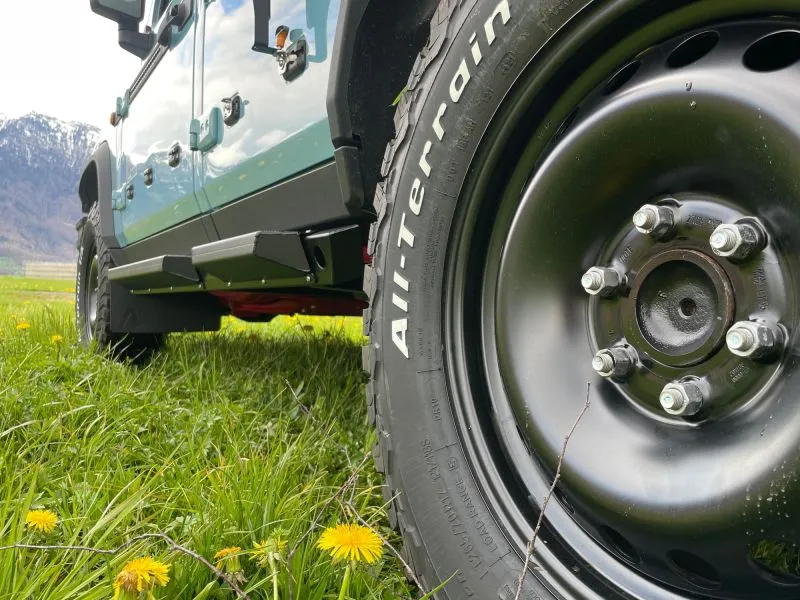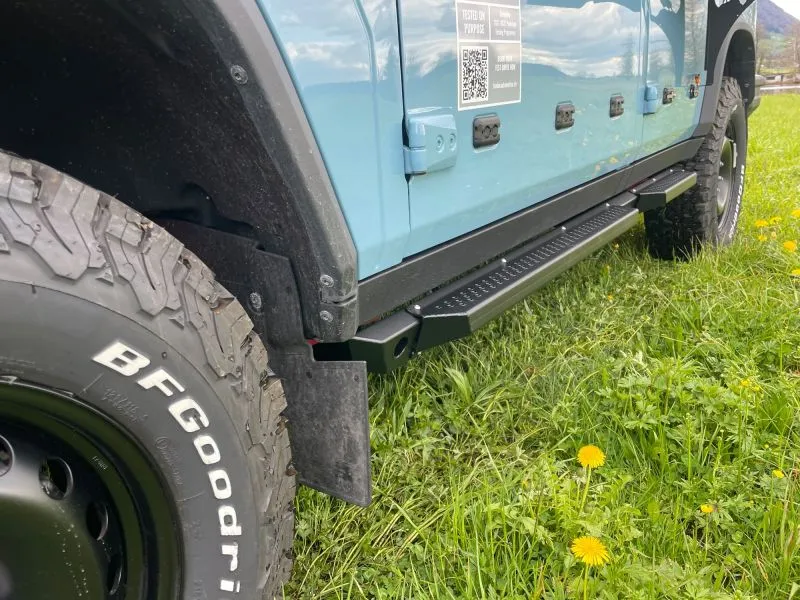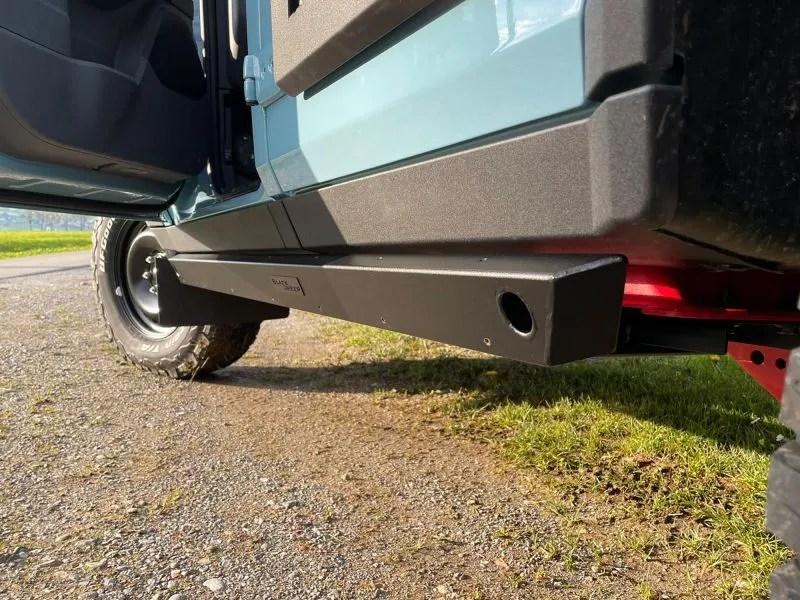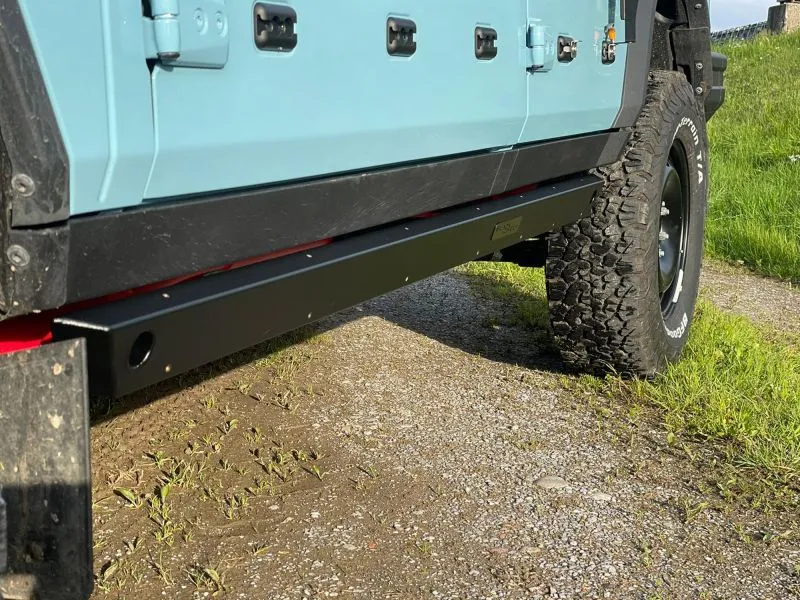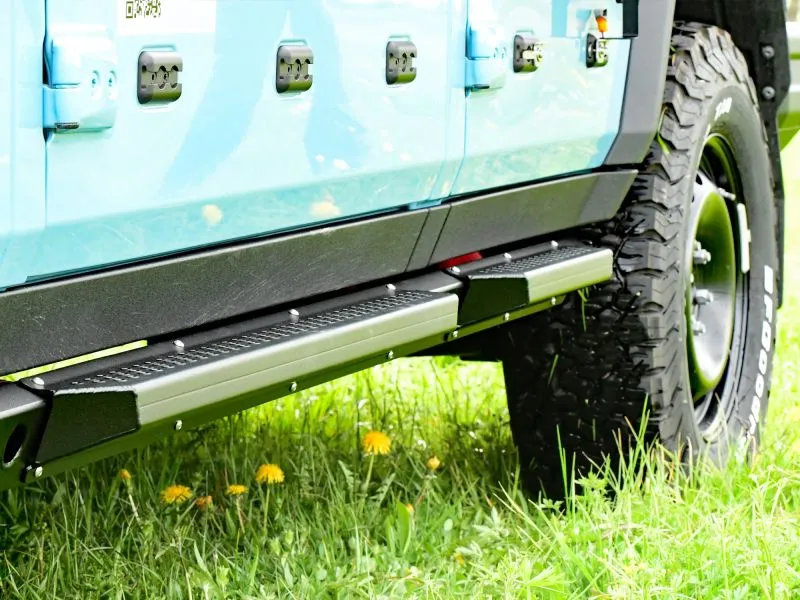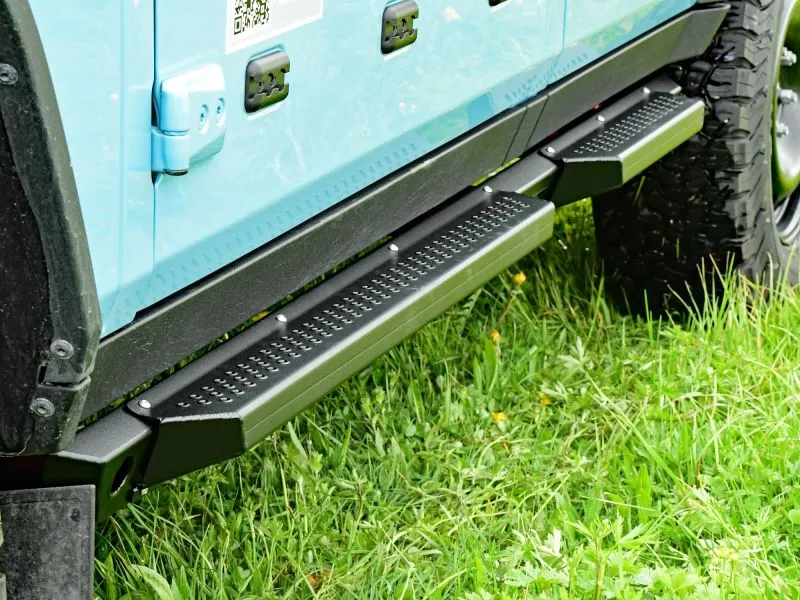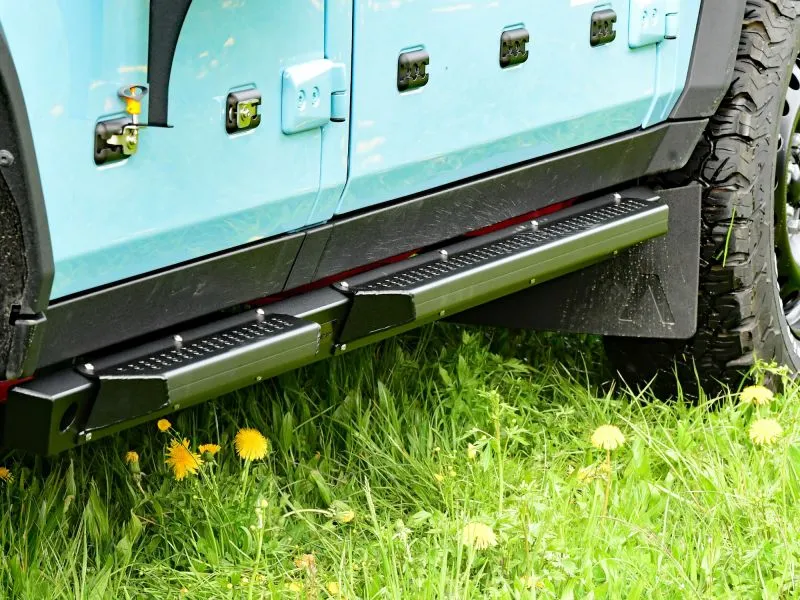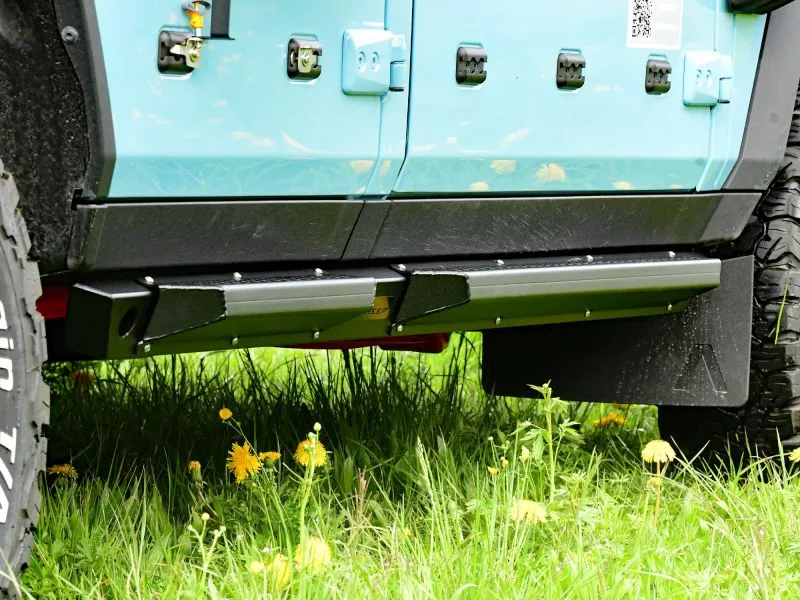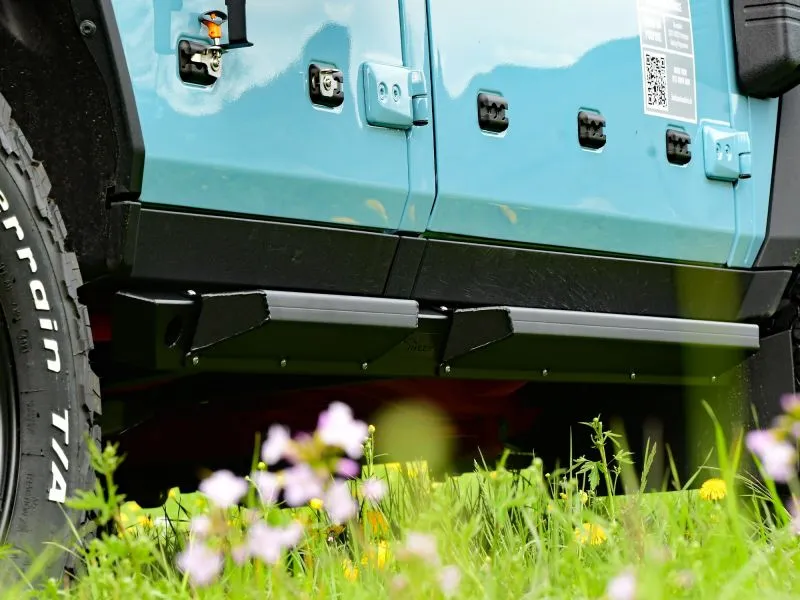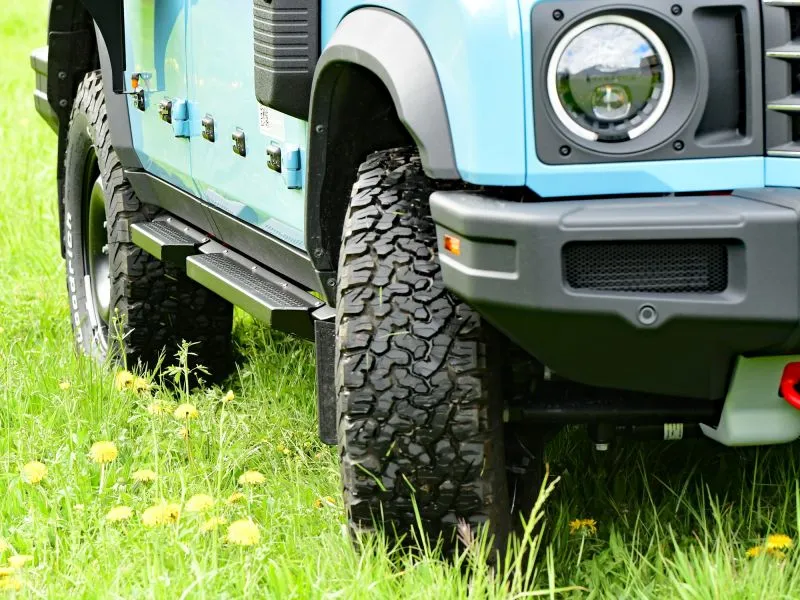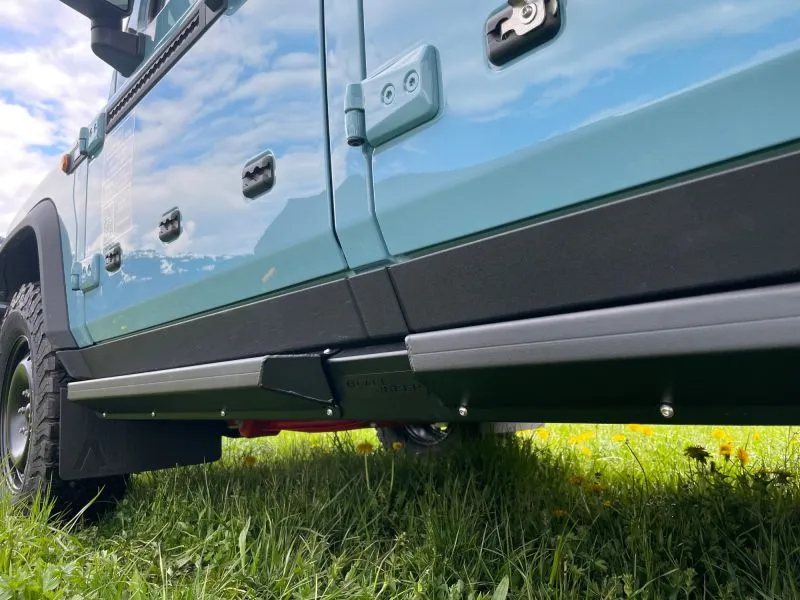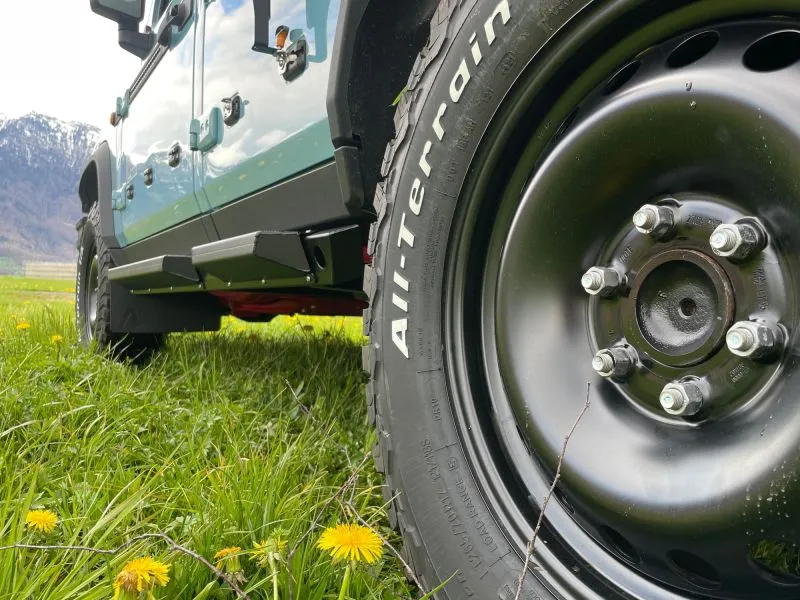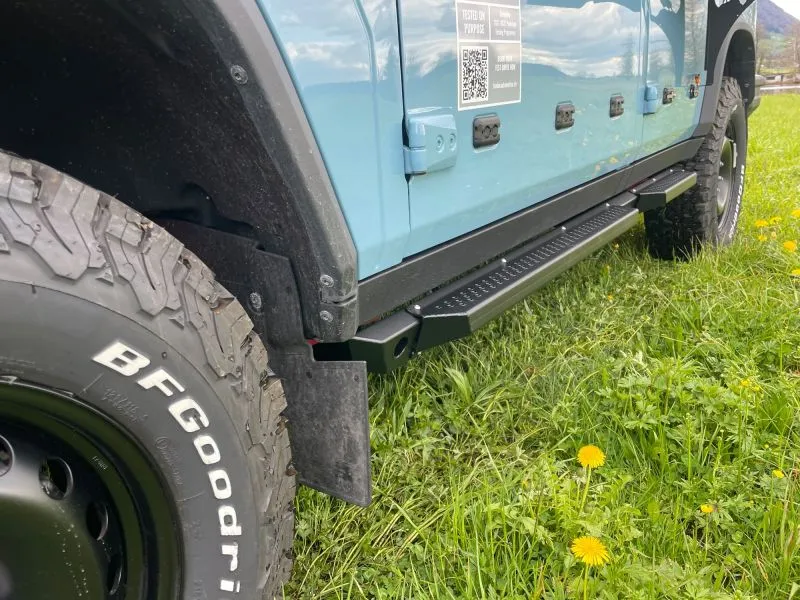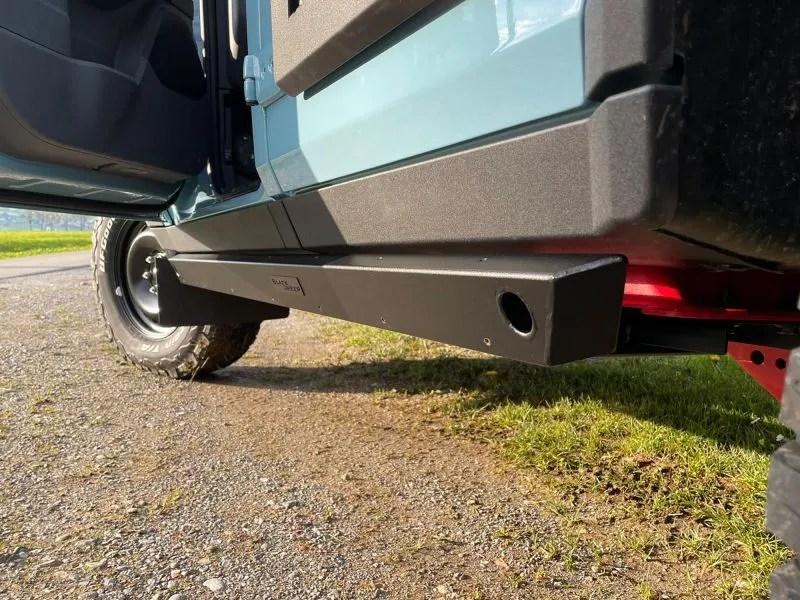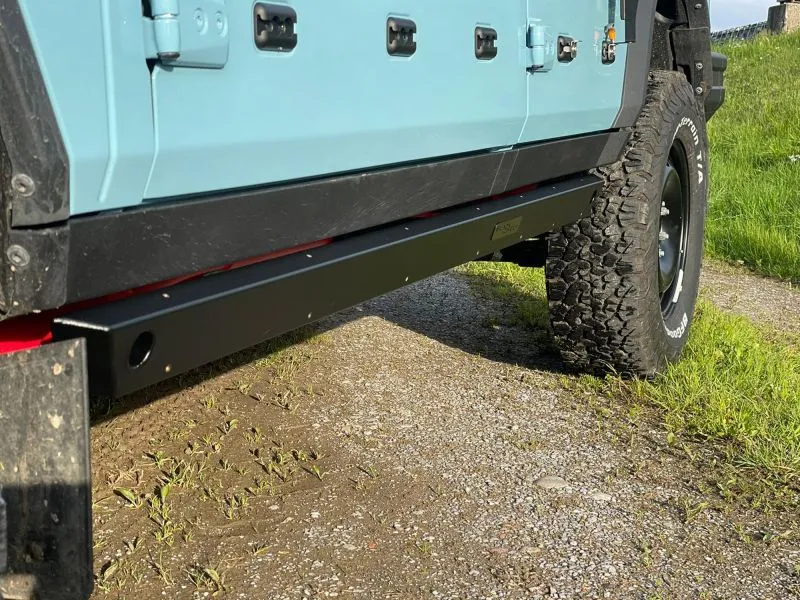 Available - delivery time: approx. 4 - 8 weeks (may vary for international orders)
Rock slider Ineos Grenadier
Rock sliders that also deserve the name.Built for the toughest use and not just to look good.
Extra solid made of stainless steel and black powder-coated, so nothing will rust or rot even after countless off-road uses. With this rock slider, the name says it all.
The compact design allows for maximum ground clearance and, thanks to the integrated high-lift mounts, also serves as an optimal attachment point to easily lift the vehicle.
Aluminum steps (set of 4, black powder-coated) are optionally available for the rock sliders. These facilitate entry and access to the vehicle roof.
Weight:
Length/Width/Height:
190 x 45 x 20 cm (pack size)