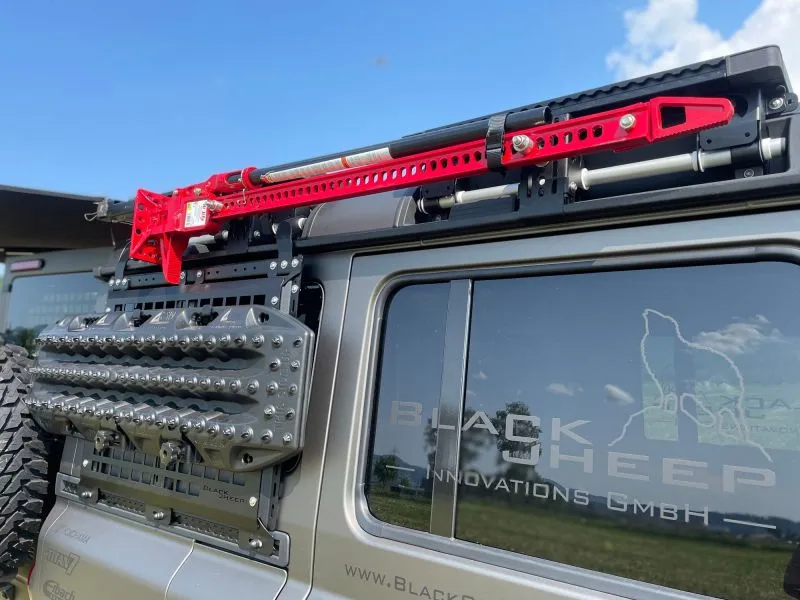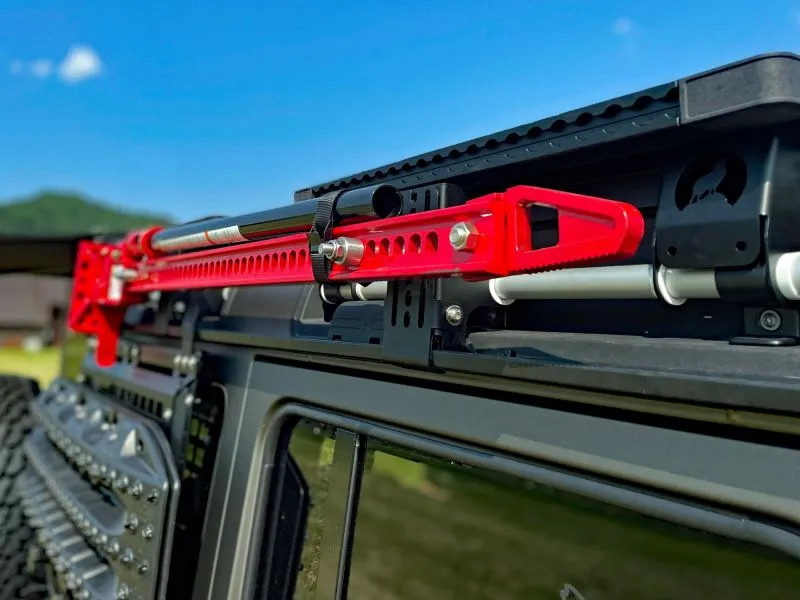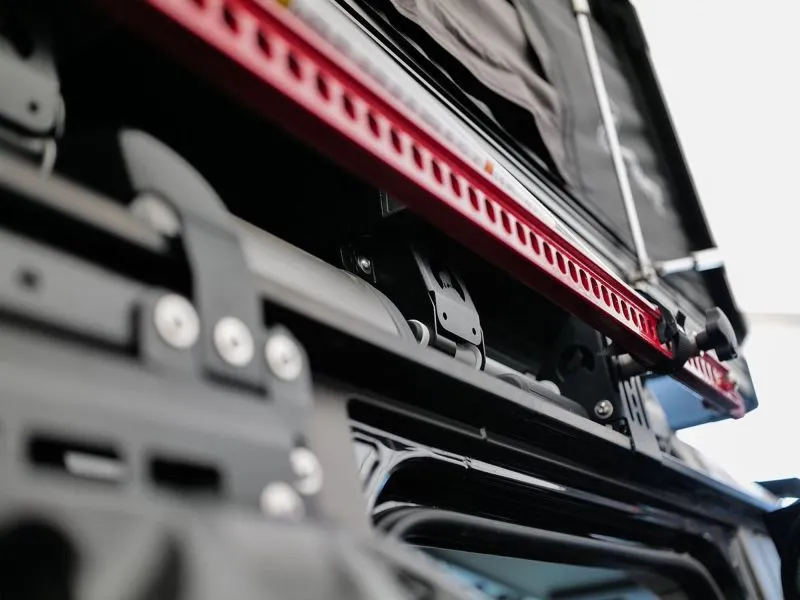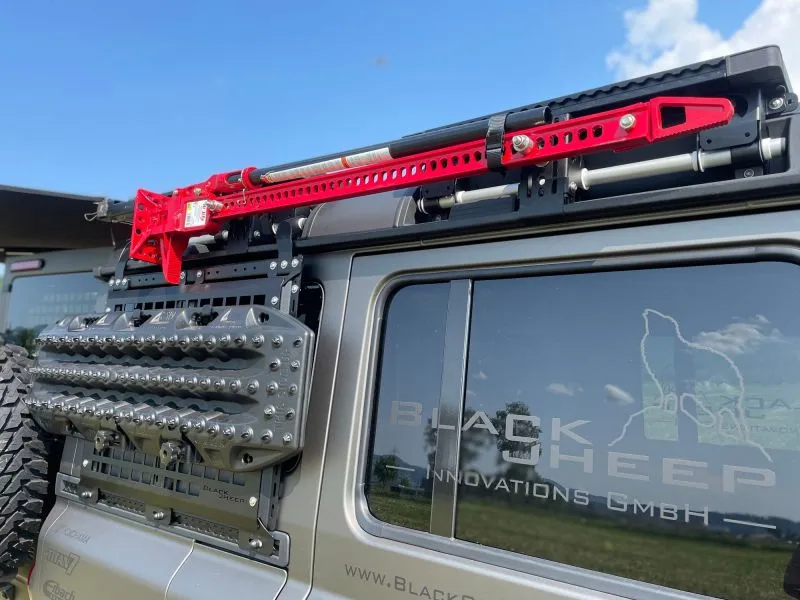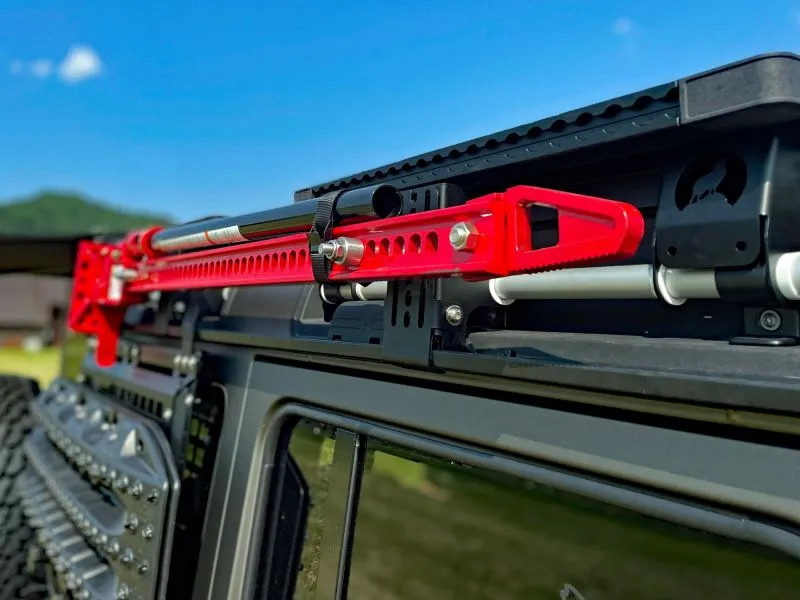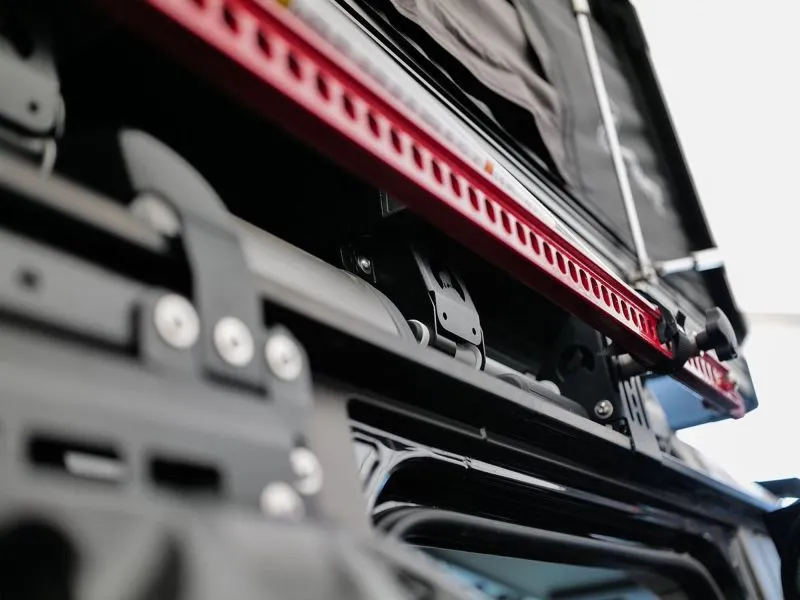 Available - delivery time: approx. 4 - 8 weeks (may vary for international orders)
Hi-Lift suspension, lockable - Ineos Grenadier
The Hi-Lift bracket is attached to the upper tubes of the vehicle roof and secured to the roof gutter to prevent it from twisting. The solid construction is made entirely of stainless steel and powder-coated in black. The Hi-Lift rests in the carrier on M10 stainless steel threaded rods and is fixed with a lockable knob screw. The Hi-Lift holder can be attached to the left or right of the vehicle. The holder can be installed with or without additional Black Sheep accessories. A roof rack is not necessary for assembly.
Made from stainless steel, black powder coated. Including assembly material.
Set includes two carriers for 1 piece Hi-Lift. Hi-Lift is not included!
Weight:
Length/Width/Height:
25 x 20 x 20 cm (including packaging)