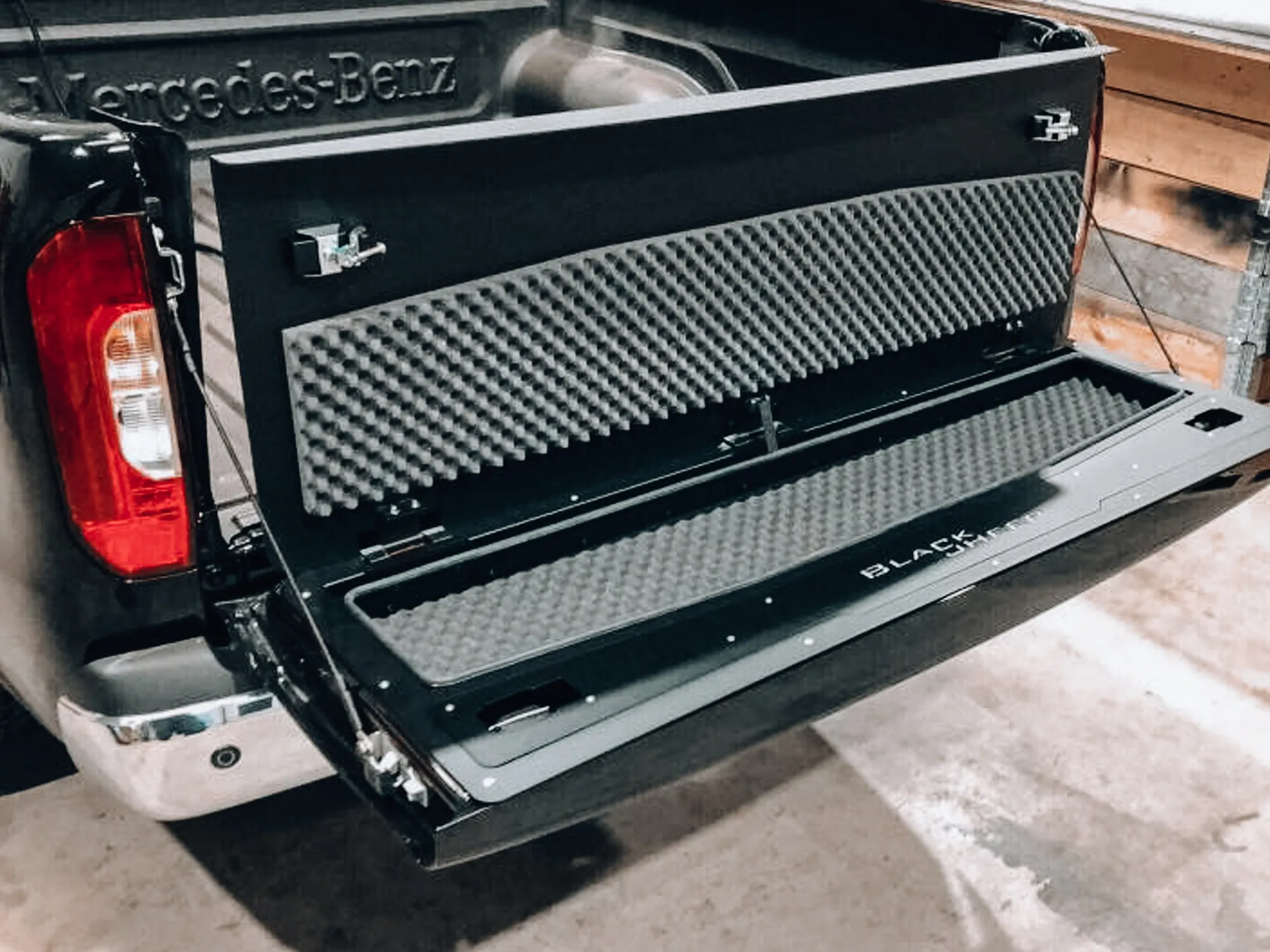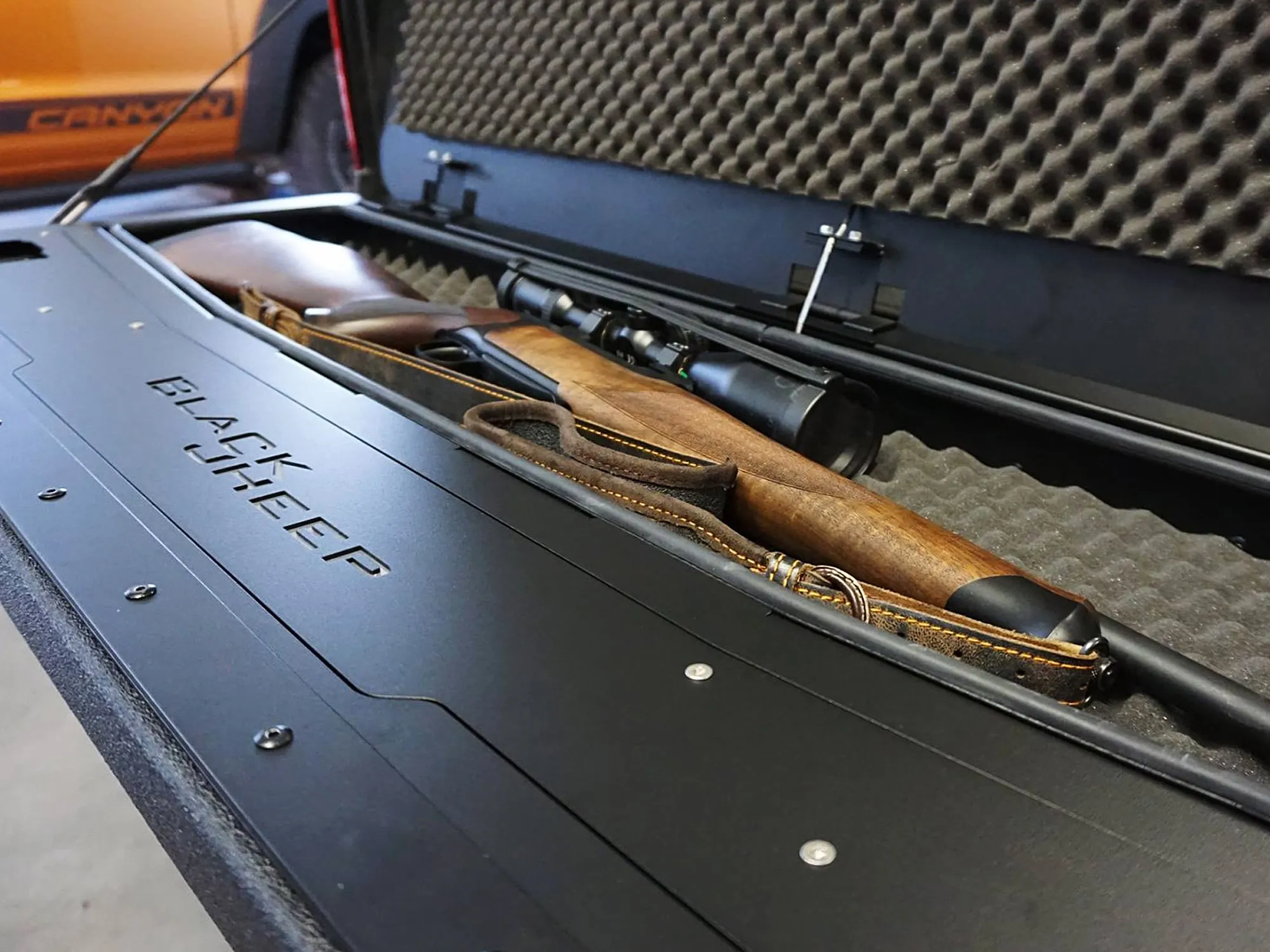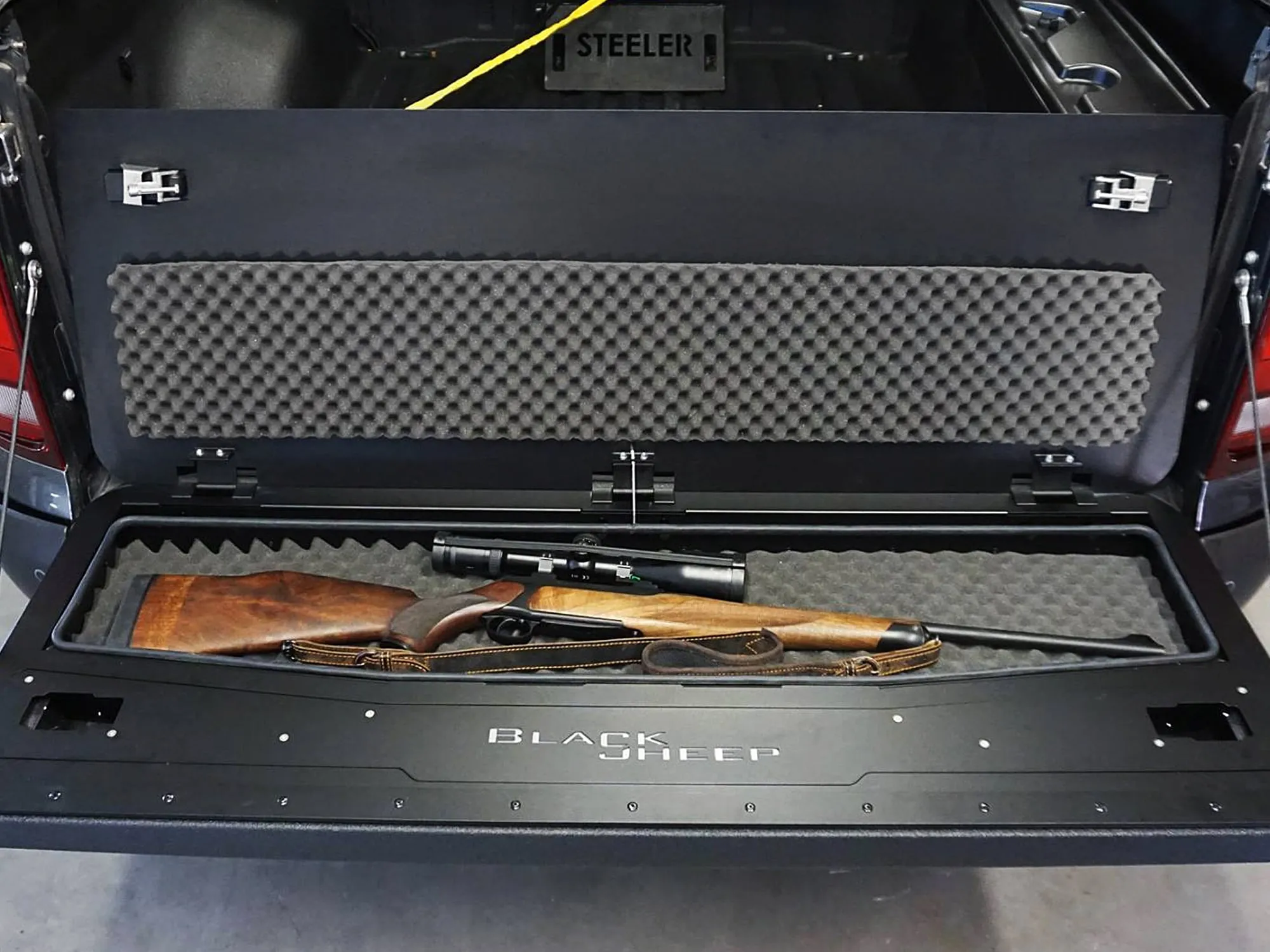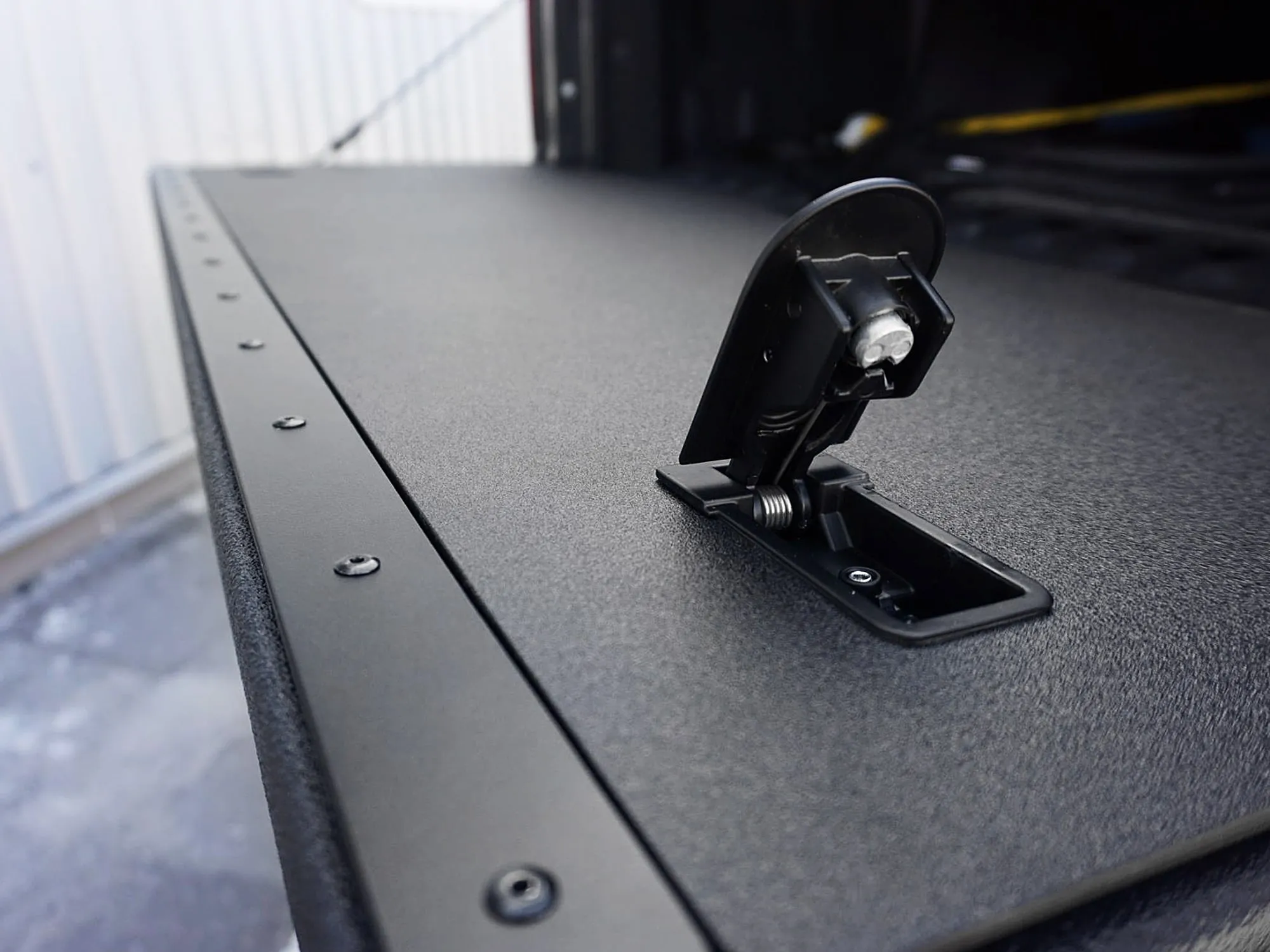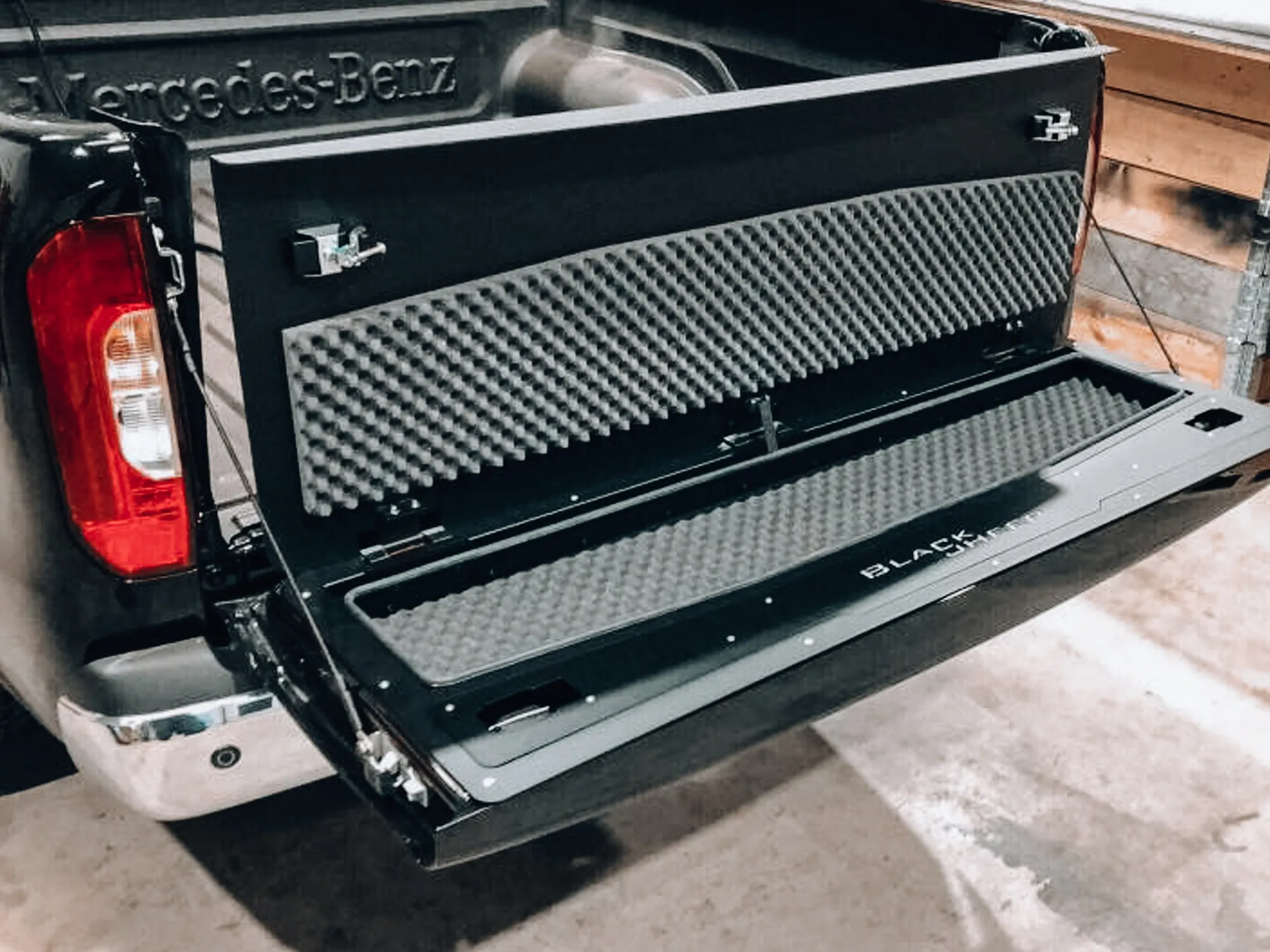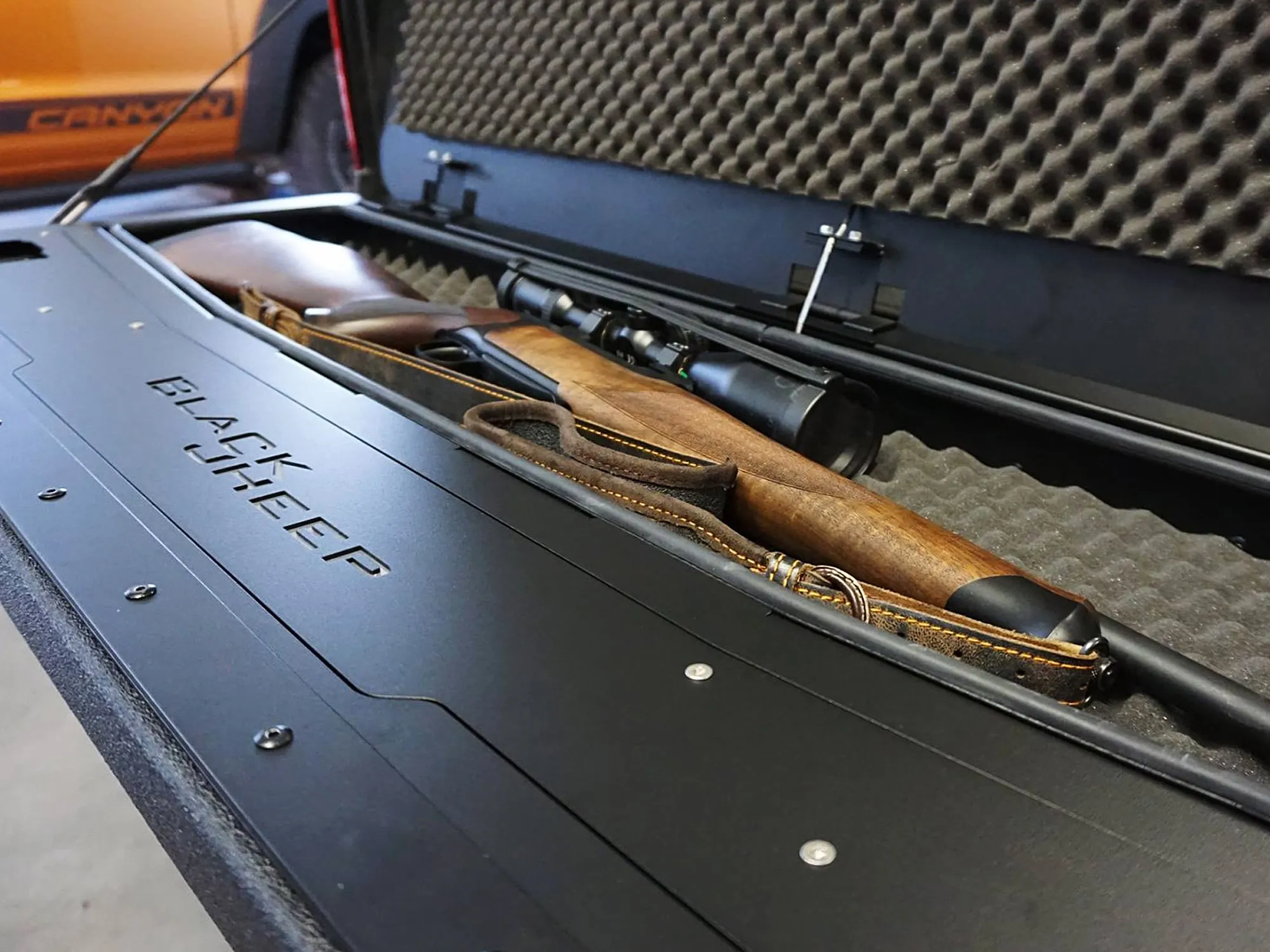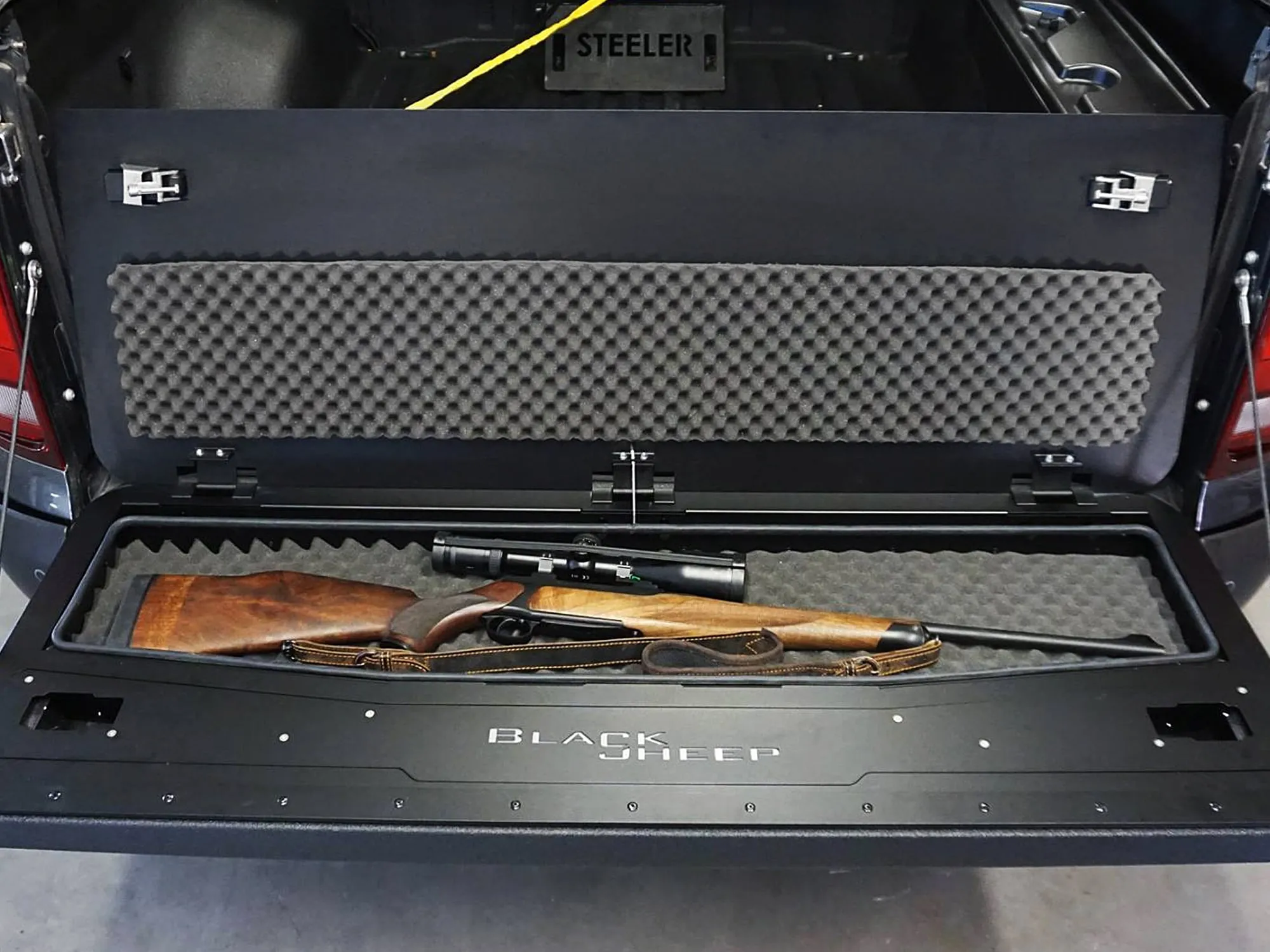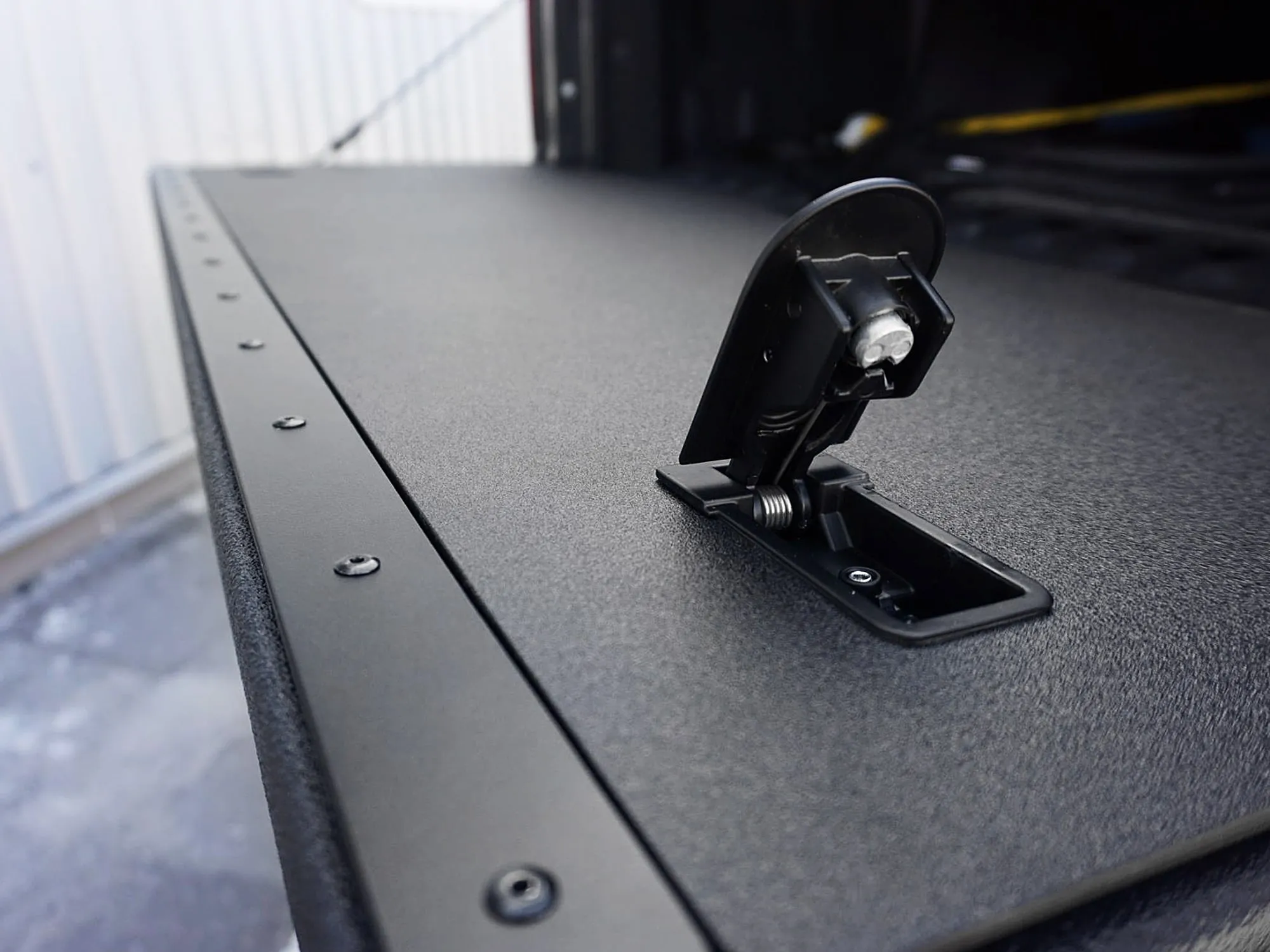 Available, delivery time: 5-10 days (abroad may vary)
The modification of the tailgate offers more space to store recovery gear, tools, first aid kit and warning triangle and especialy in this case for riffles. All parts are made of stainless steel or aluminium and are powder-coated in black. It is still possible to retrofit a central locking system after the modification. There are no protruding hinges or latches on the storage lid to have no obstacles while loading transporting goods. The lockable lid is coated with U-Pol Raptor.

Standard versions:
The set comes with extended and bevelled edge for extra safety and stifness. The combination with some rollcovers can be a problem depending on the product. Please check in advance if there is a possibility to combine these products.