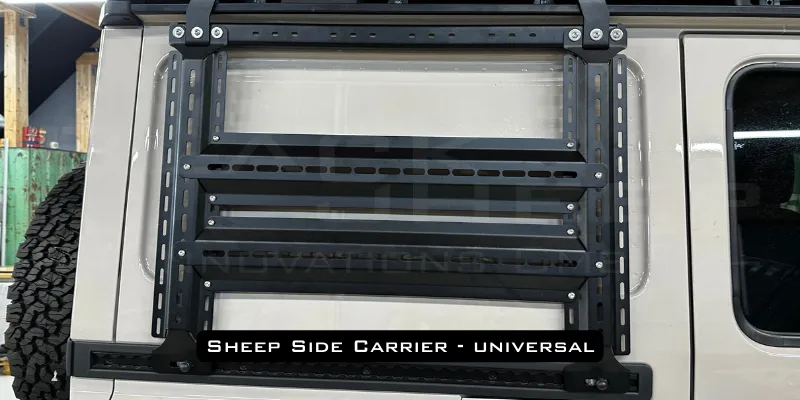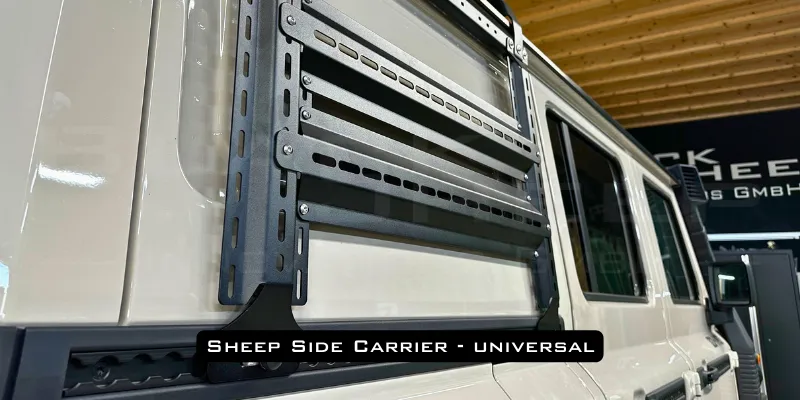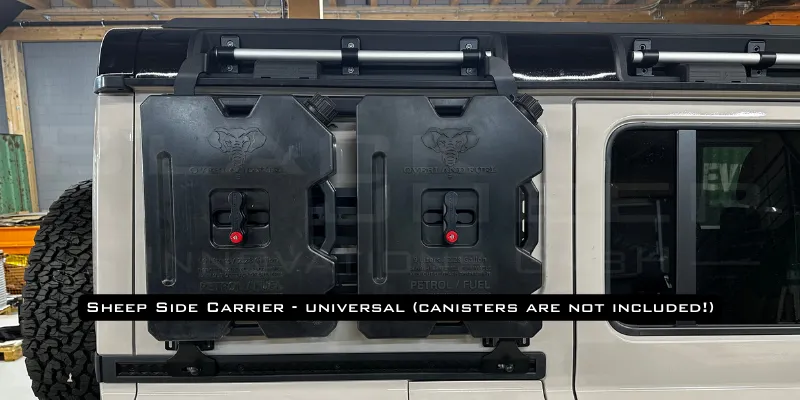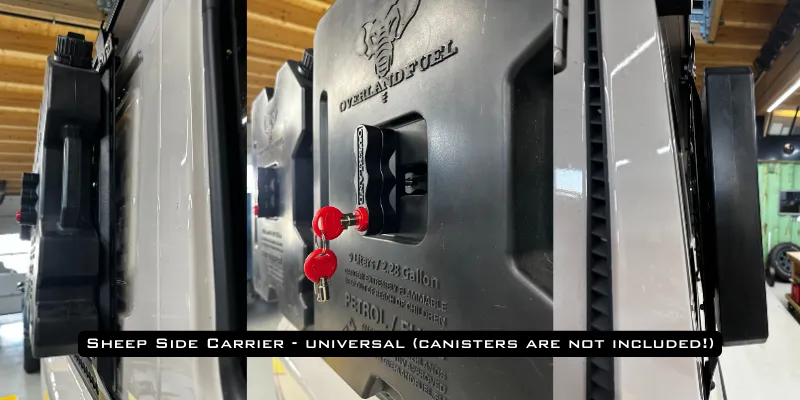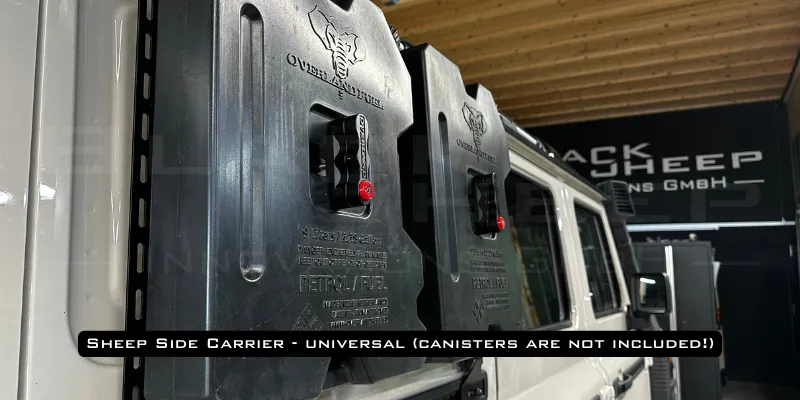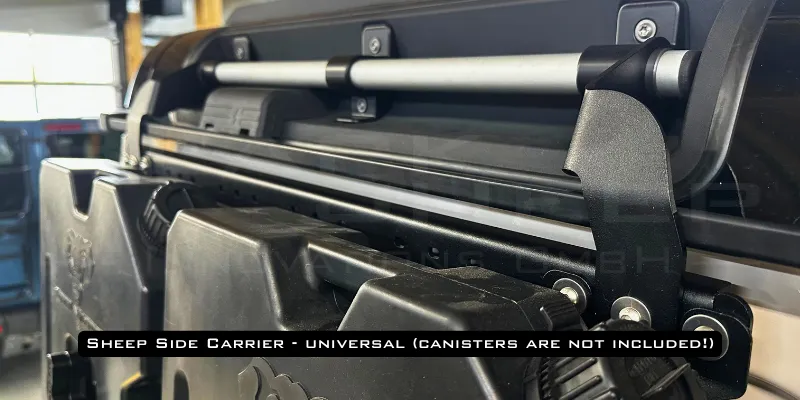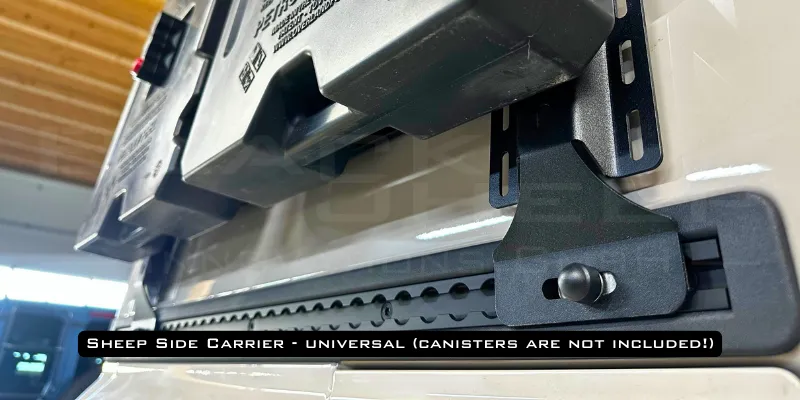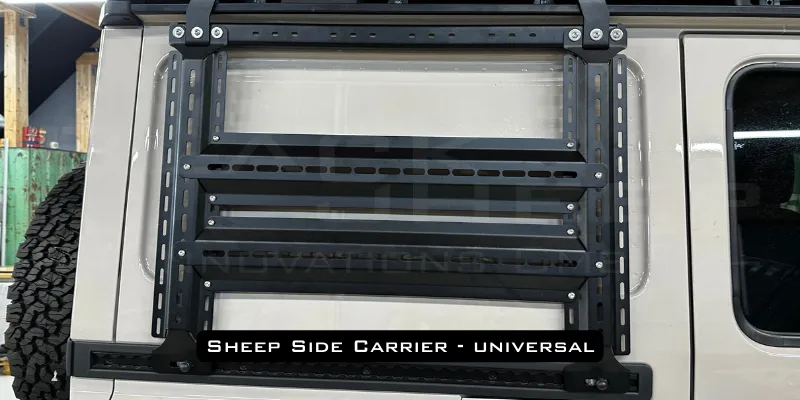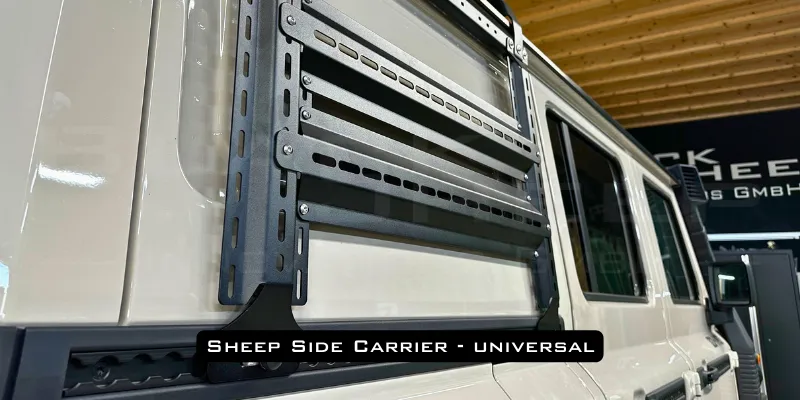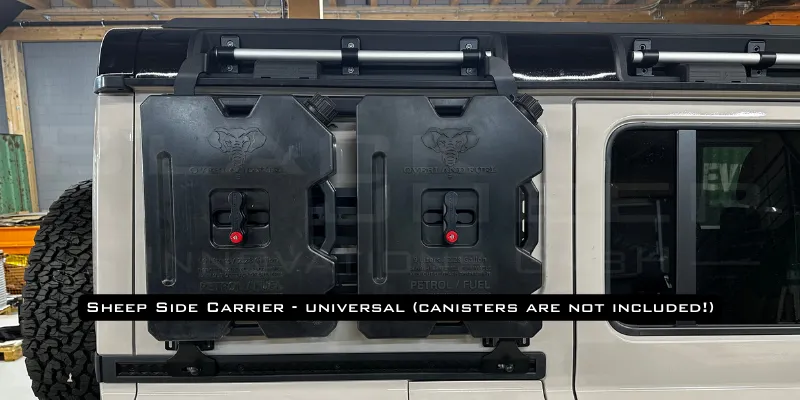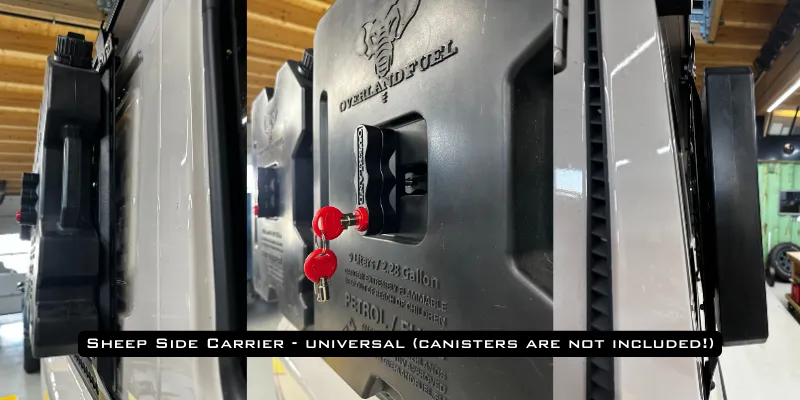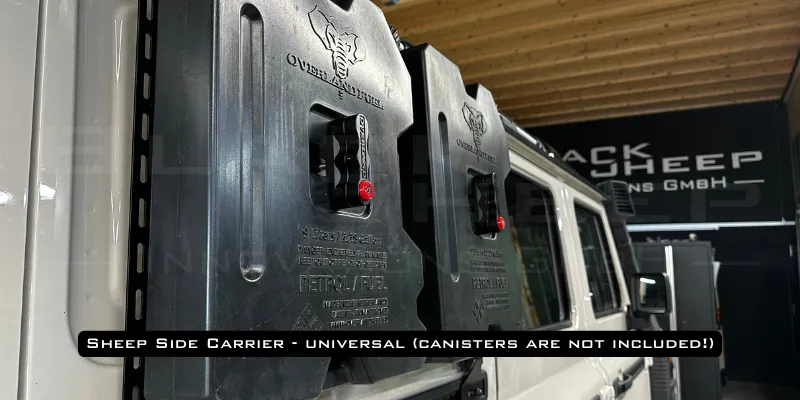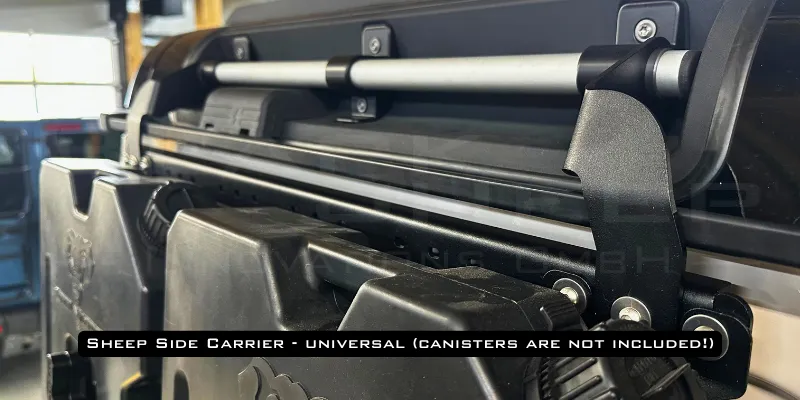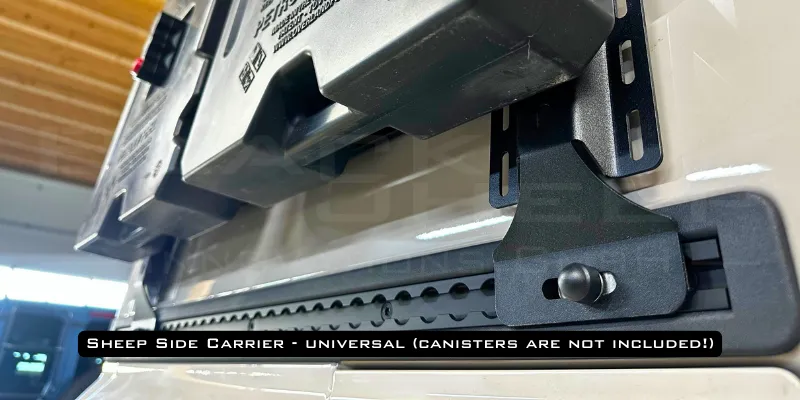 Available - delivery time: approx. 4 - 8 weeks (may vary for international orders)
Cargo Sheep Universal
The load carriers on the side are mounted on the original railing and on the lower, external utensil rails of the vehicle without drilling.
In the "Universal" version, two vertical and two horizontal supports form the basis for the assembly of various accessories. The innumerable mounting holes offer the best basis for mounting sand board or canister holders.
Please Note: the canisters shown in the pictures are not included!
Prerequisite:
"Utensils strips" option installed on your vehicle ex works
Weight:
Length/Width/Height: