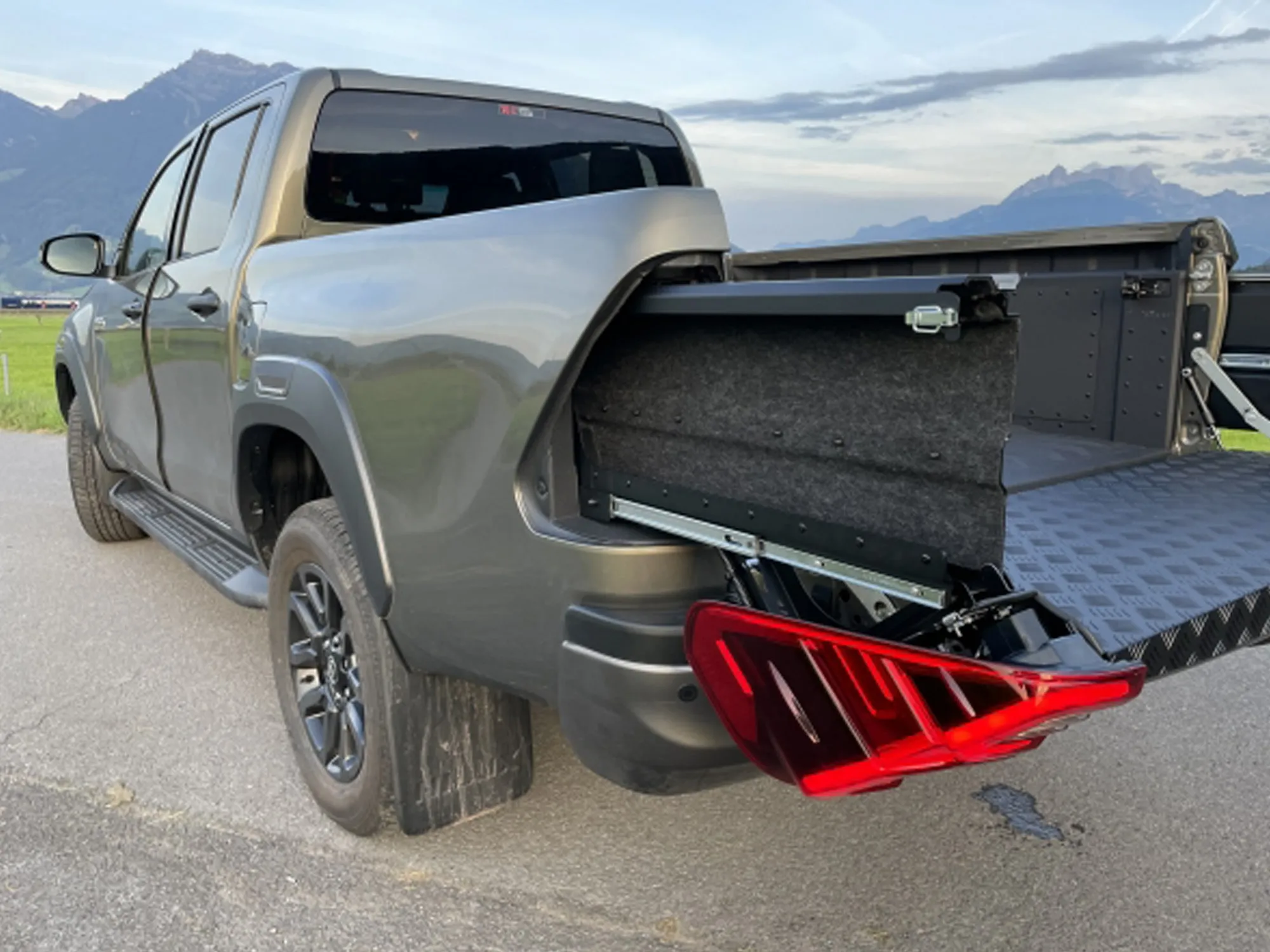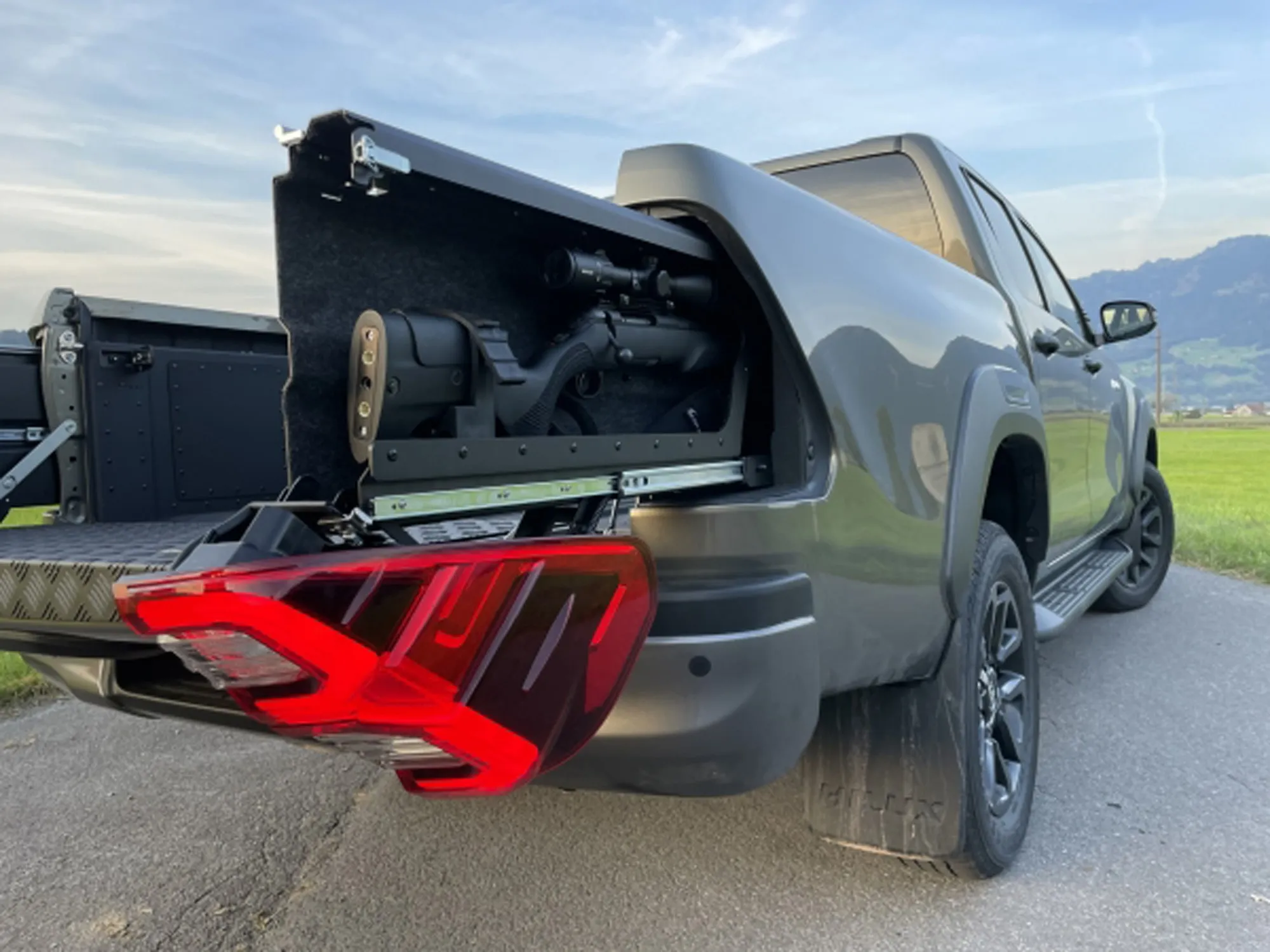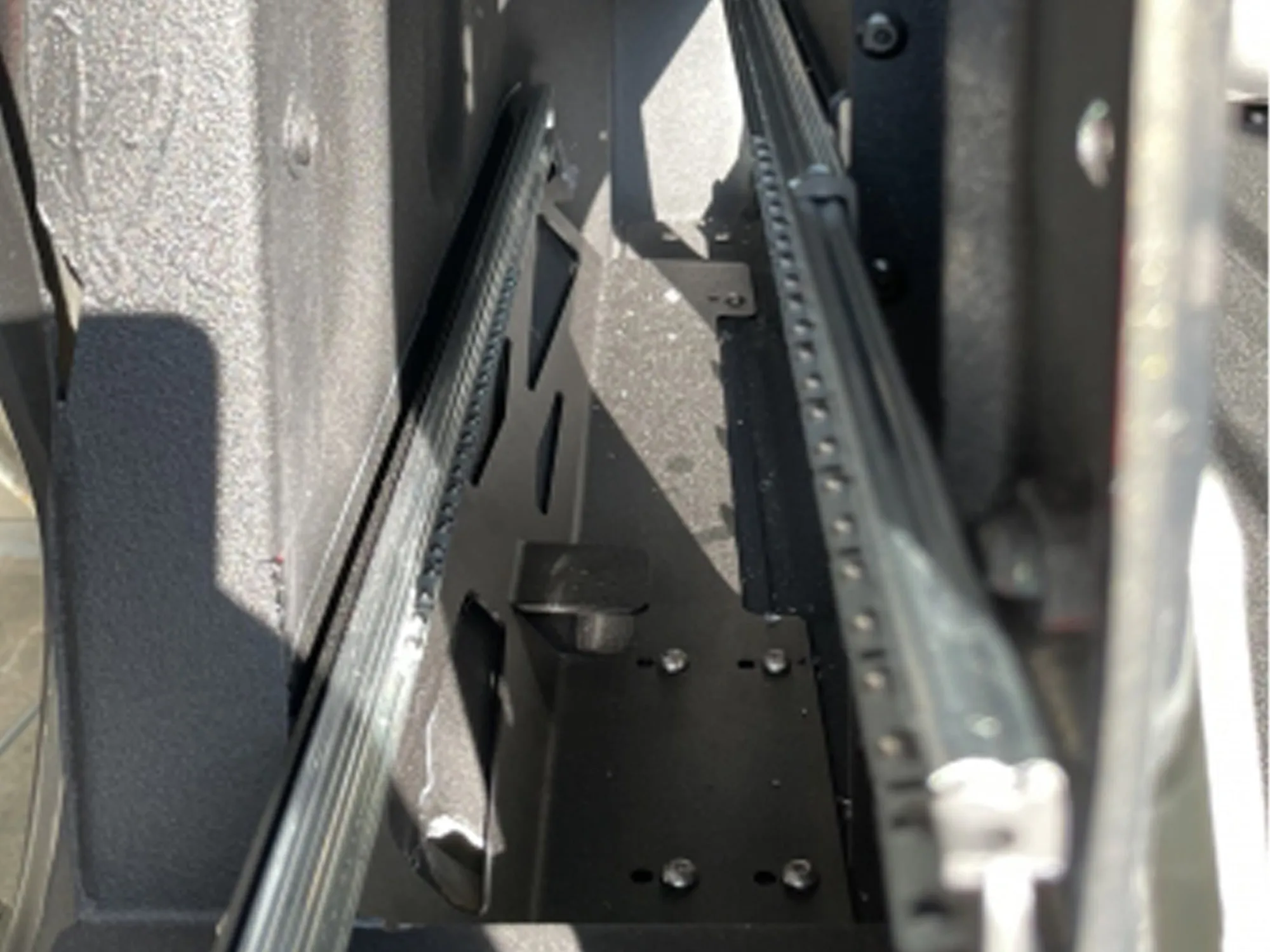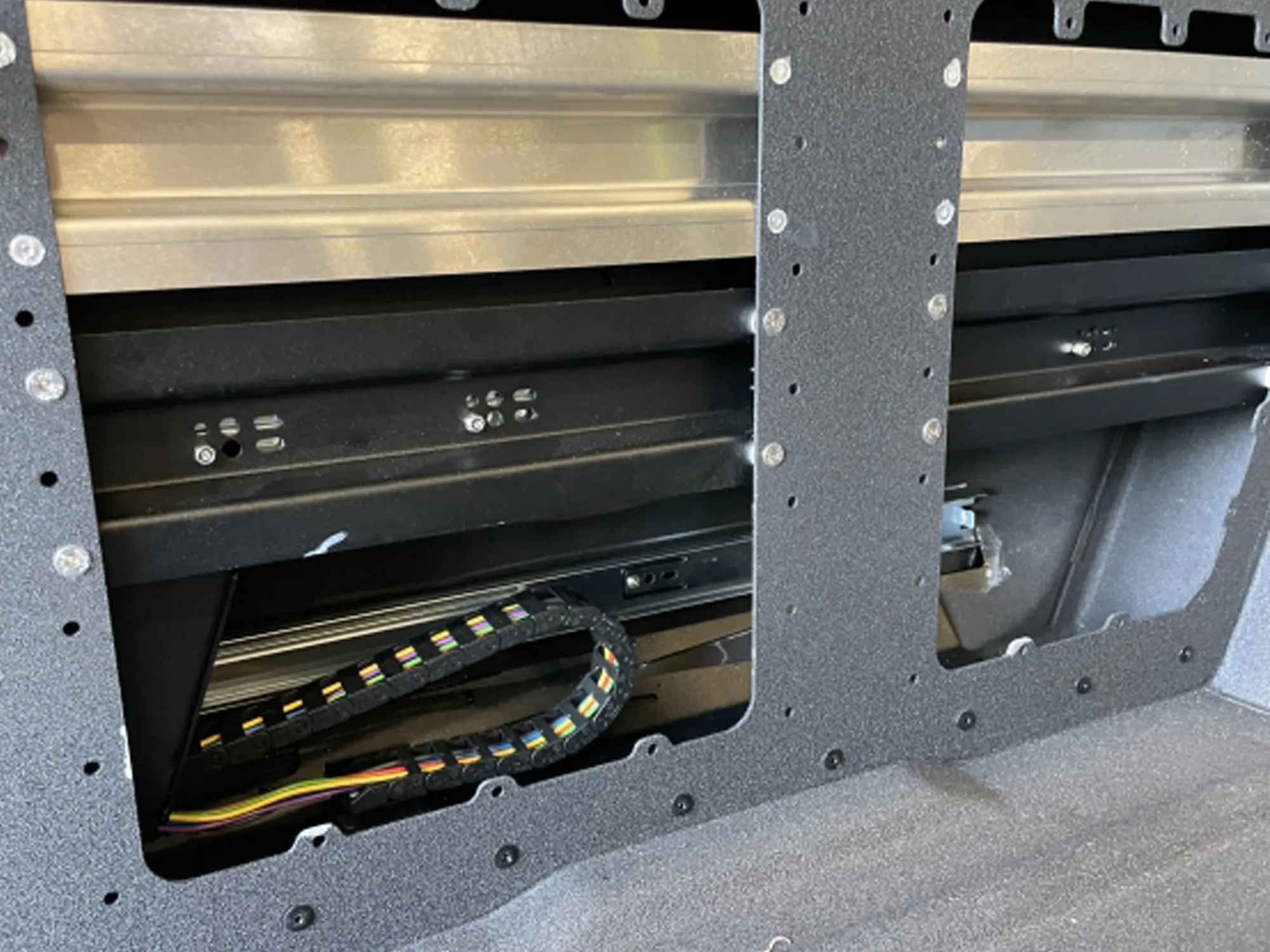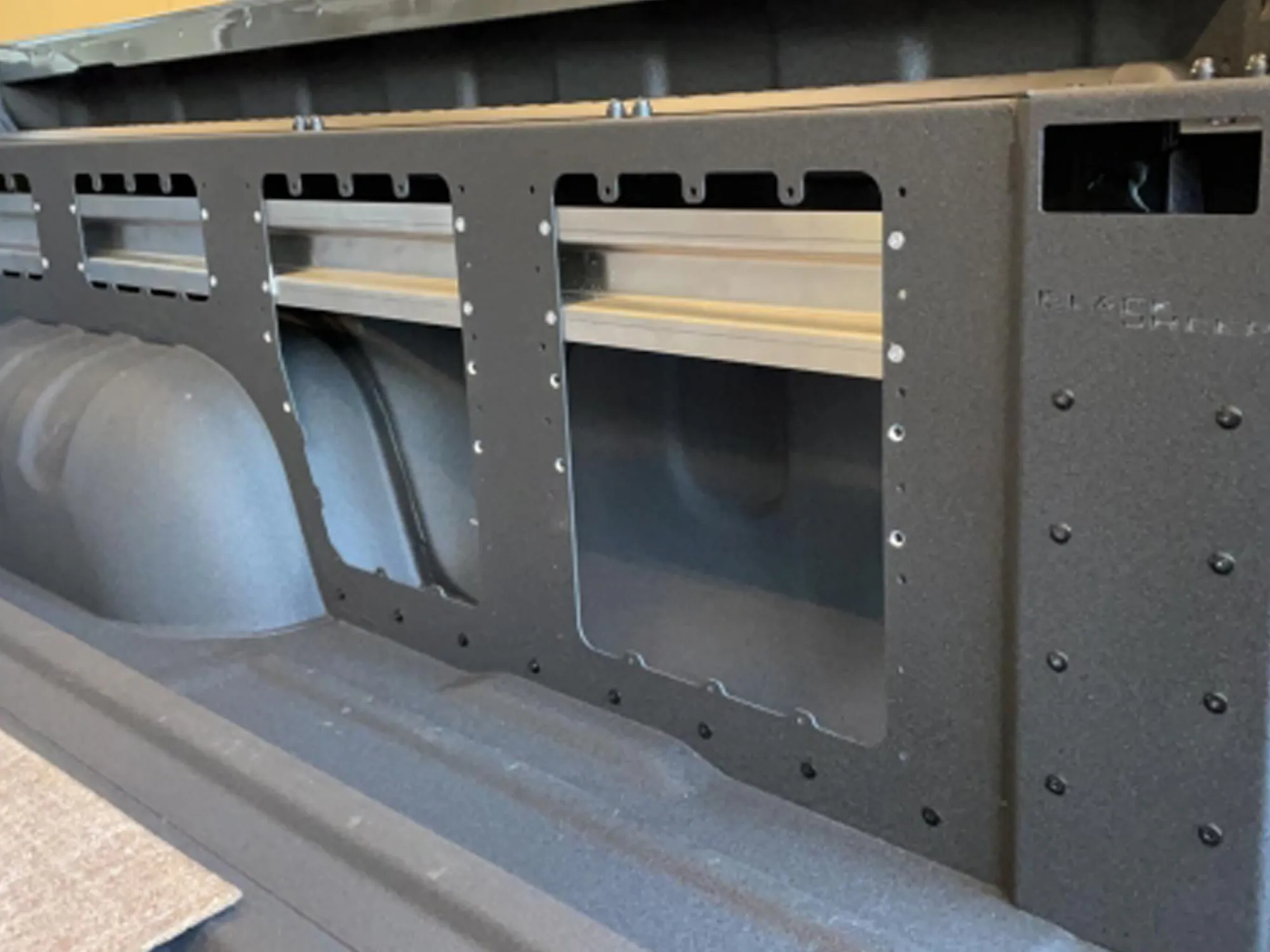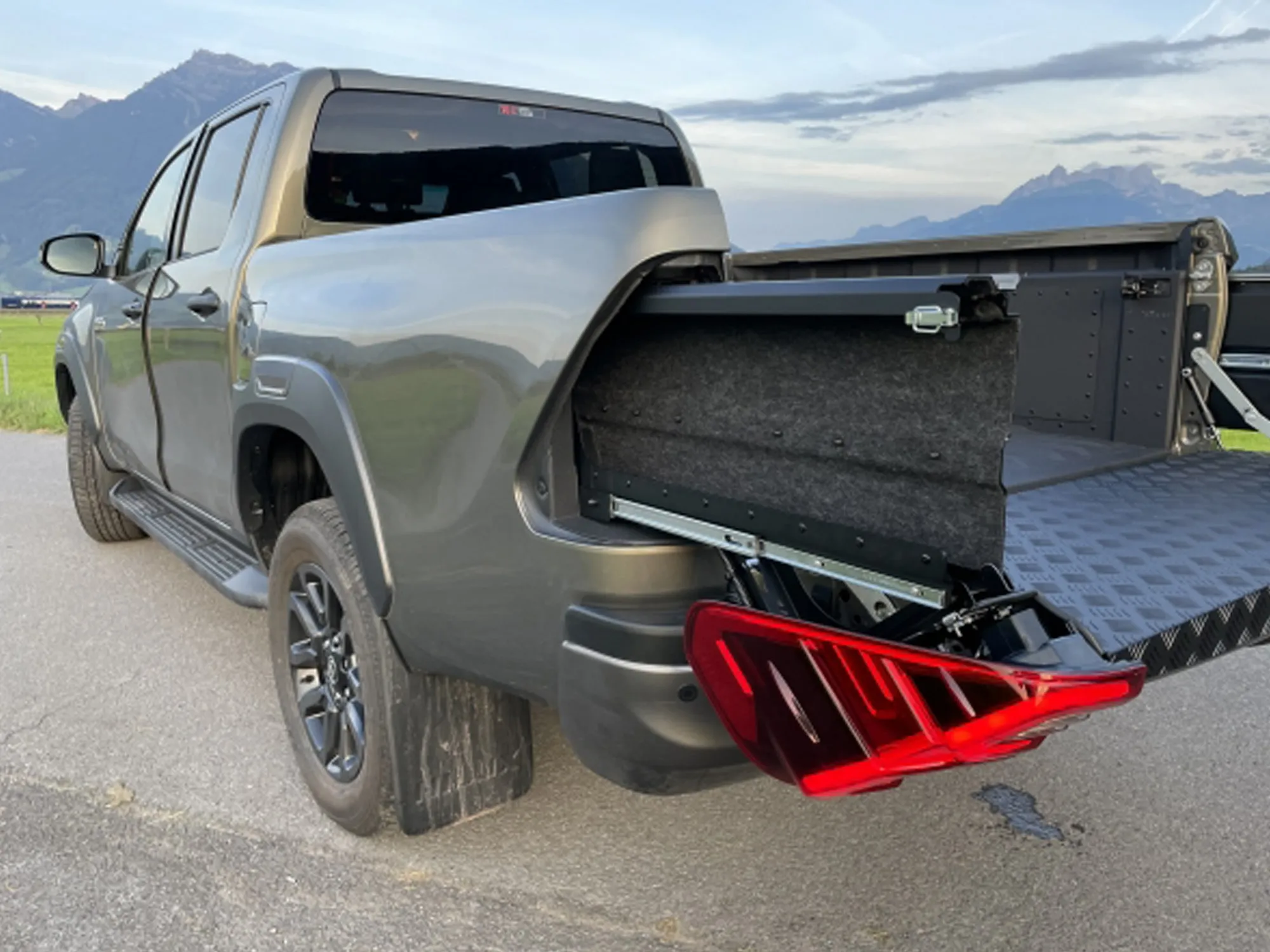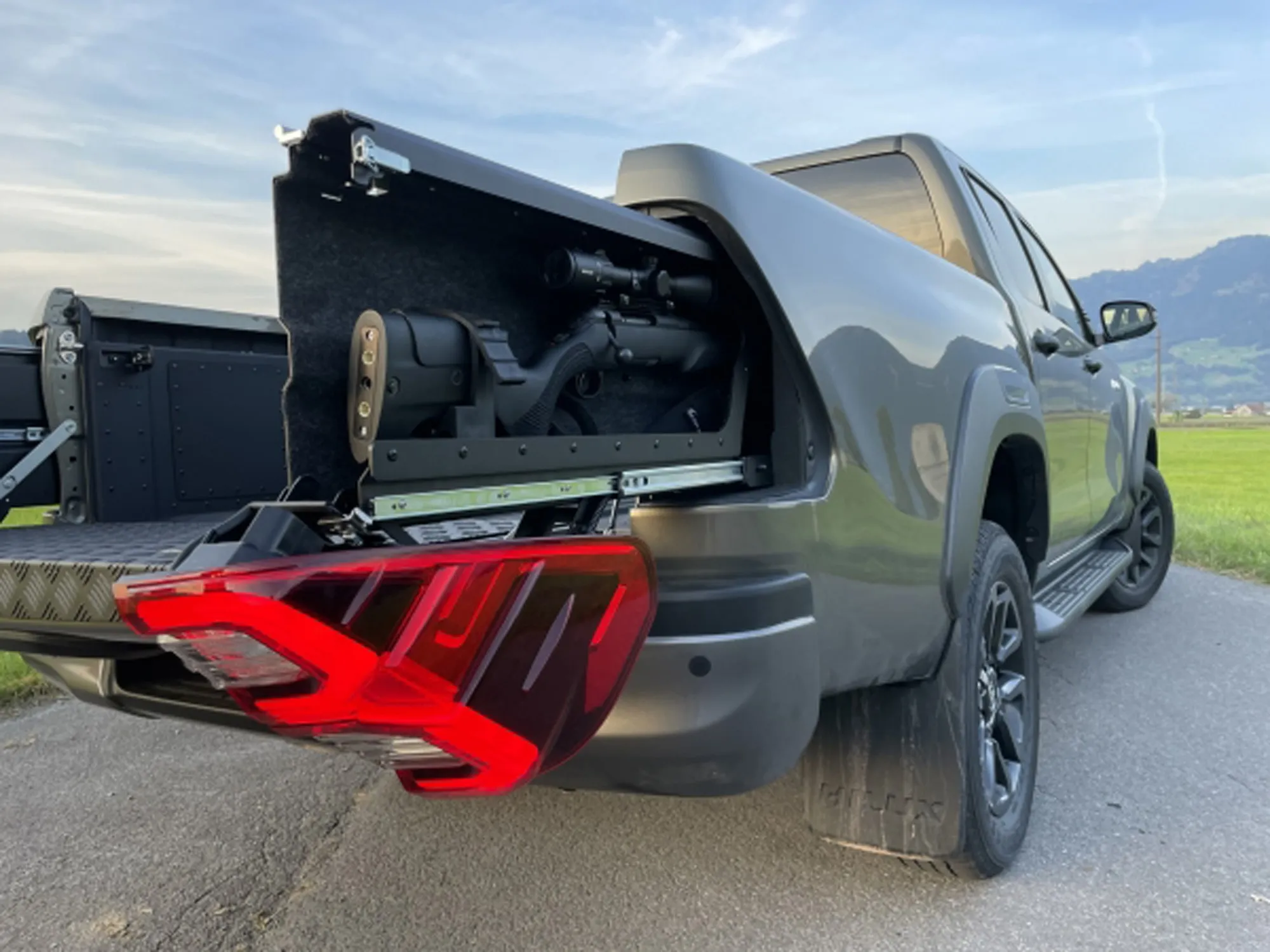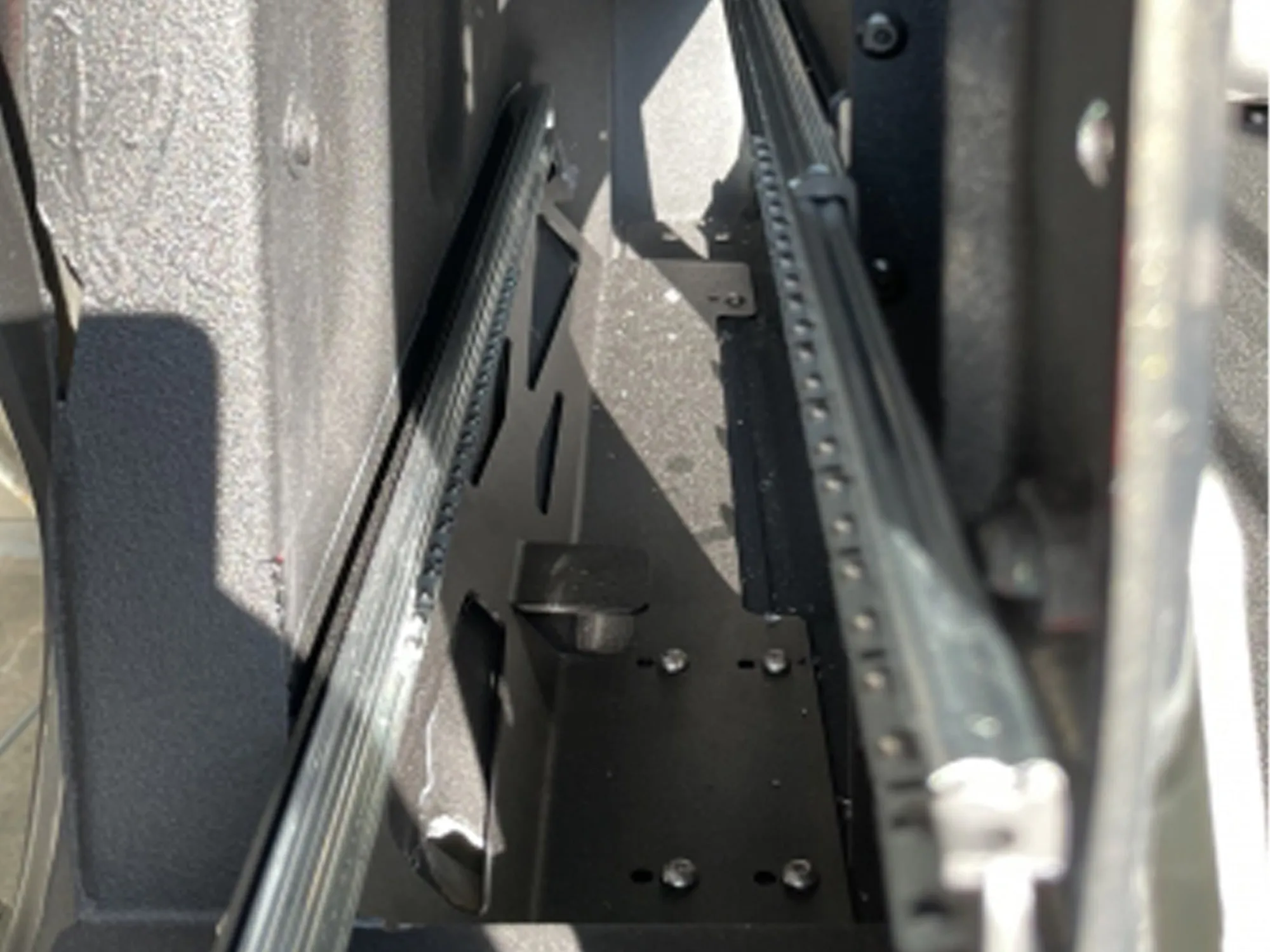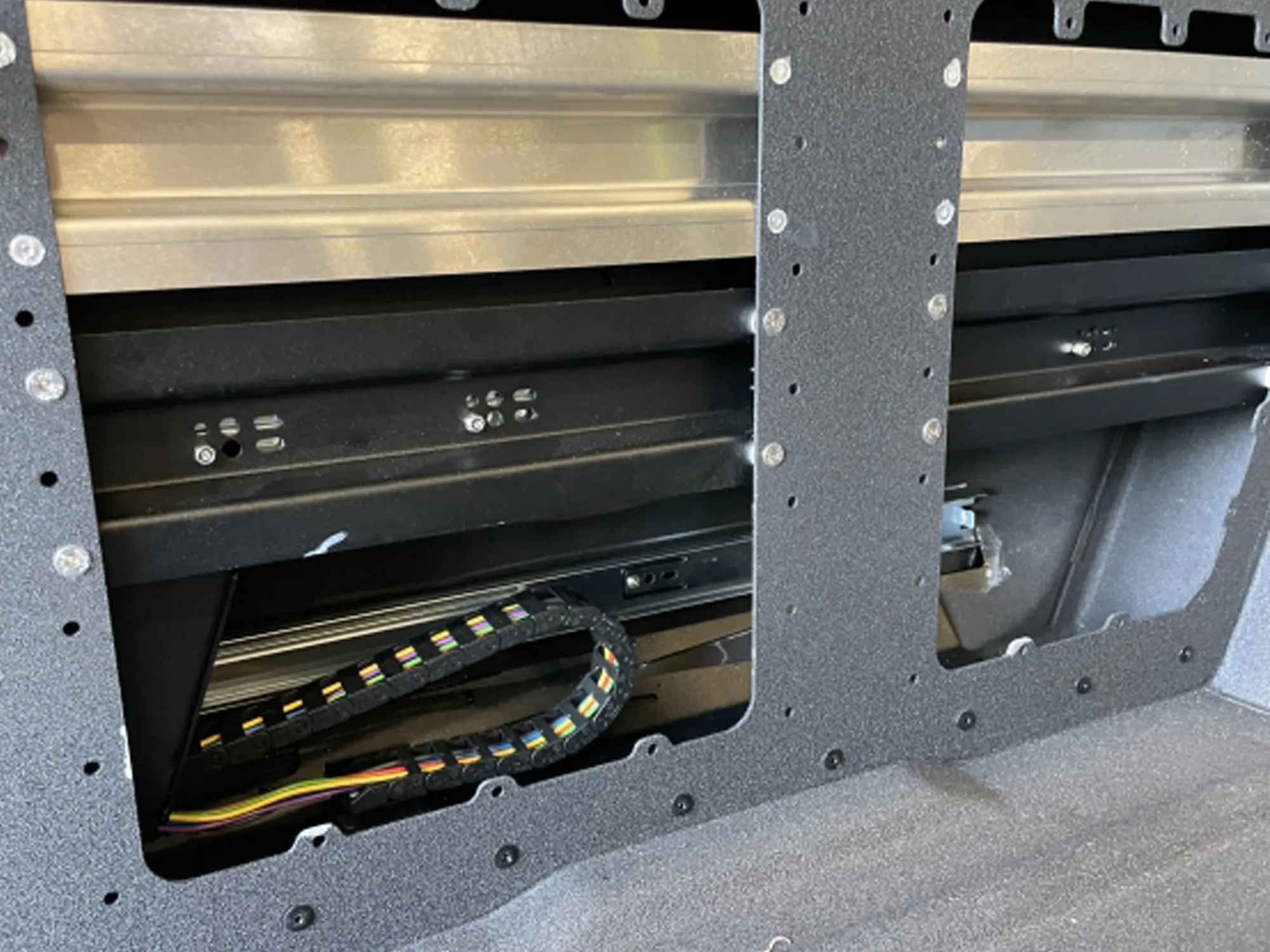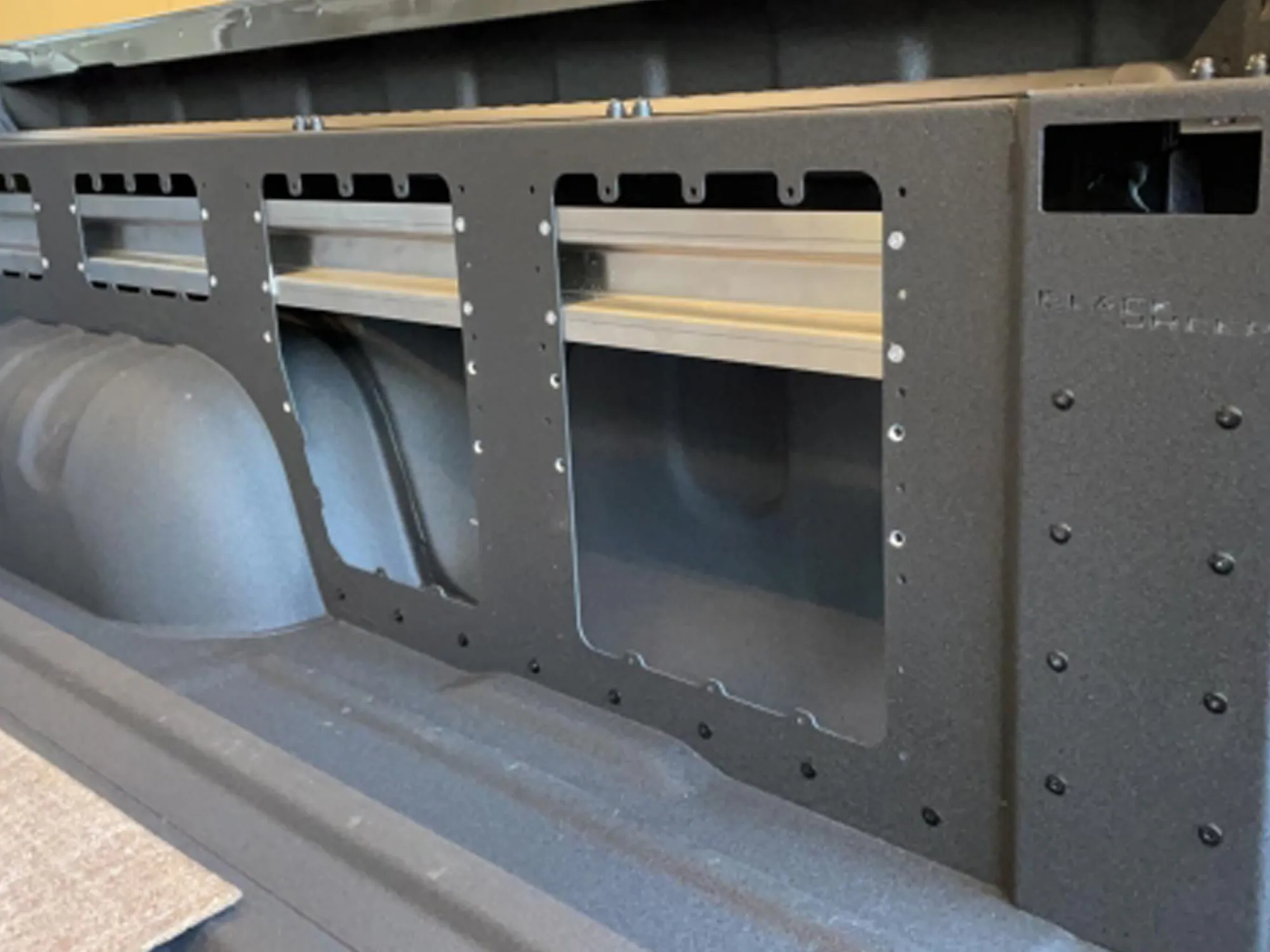 Available, delivery time: approx. 4 weeks (abroad may vary)
The rear light drawer for the Hilux Revo enables access to the dead space in the body of the flatbed. The conversion kit is supplied as a set for both sides. Due to the filler neck, the drawer on the left is shorter than the drawer on the right, where it can even be used to transport small rifles or fishing rods. Both sides can be locked with a key and can only be operated with the tailgate open. Incorrect operation or accidental opening while driving is impossible. The complete function of the rear lights is retained. No modifications are made to the lights and the vibration-free installation of the rear light while driving is guaranteed.
In order to ensure smooth functioning, the conversion must be carried out with great care. The conversion means a major intervention in the strength of the body structure and can only be restored to its original strength by properly installing the conversion kit. Strict adherence to the assembly instructions is essential.

Standard versions:
Rear light drawer extension, set for left and right. Made of stainless steel and aluminum, black powder-coated. Lockable. The kit contains all the parts necessary for the conversion, including cables, linear pull-outs and energy chains.